Push 2 only loads to logo screen (Mac)
Live Versions: All
Operating System: Mac
Common issues that can be fixed using the steps below:
Push 2 only loads to the logo screen
Push 2 keeps resetting to the logo screen
Push 2 keeps turning itself off and back on
Step 1: Configure the control surface properly
Open Live's preferences to the Link MIDI tab. Correct configuration is shown here:

Make sure only one instance of Push 2 is selected in the Control Surface menu. If there are any extra Push 2 control surfaces, set all drop-downs to None for the extra instances.
Make sure that the Push 2 Control Surface Input and Output are set to Ableton Push 2 (Live port) and NOT Ableton Push 2 (User Port).

If in doubt, reset all the Control Surfaces menus to None: Then, turn Push 2 off and on again and wait for the device to auto configure.
Step 2: Check that the USB connection is working
Unplug the AC adapter from Push 2.
Connect it via USB directly to a USB port on the computer (not through a hub).
Make sure the cable is properly inserted into the Push 2 port; it requires a firm press.
Make sure you are using the provided USB cable. Push 2 requires a substantial amount of USB data traffic, and standard USB cables may not be fast enough.
If Push 2 powers up without the AC adapter, it is safe to assume that the USB data transmission is also working.
If it's not powering up without the AC adapter:
Again, make sure that you're not connecting it to a USB hub.
Try a different USB port on your computer.
Try a different USB cable (though its recommended to use that one that comes with the Push 2).
Make sure that the USB cable is fully inserted into your Push 2 - it requires a firm press to properly connect.
Step 3: Update Live and your OS
Push requires at least Live 9.5 in order to work. Download the latest version from your User Account.
Reset Live as explained here.

The OS should be fully updated. Especially for OS X 10.7, it is mandatory to install all the available software updates. The Push 2 display will not work with OS X versions prior to 10.7.5.
Step 4: Check whether Push 2 is recognised by your computer
Click the Apple logo > About This Mac > System Report
Under Hardware, click on USB then unfold the USB Device Tree.
Verify that Ableton Push 2 is displayed there.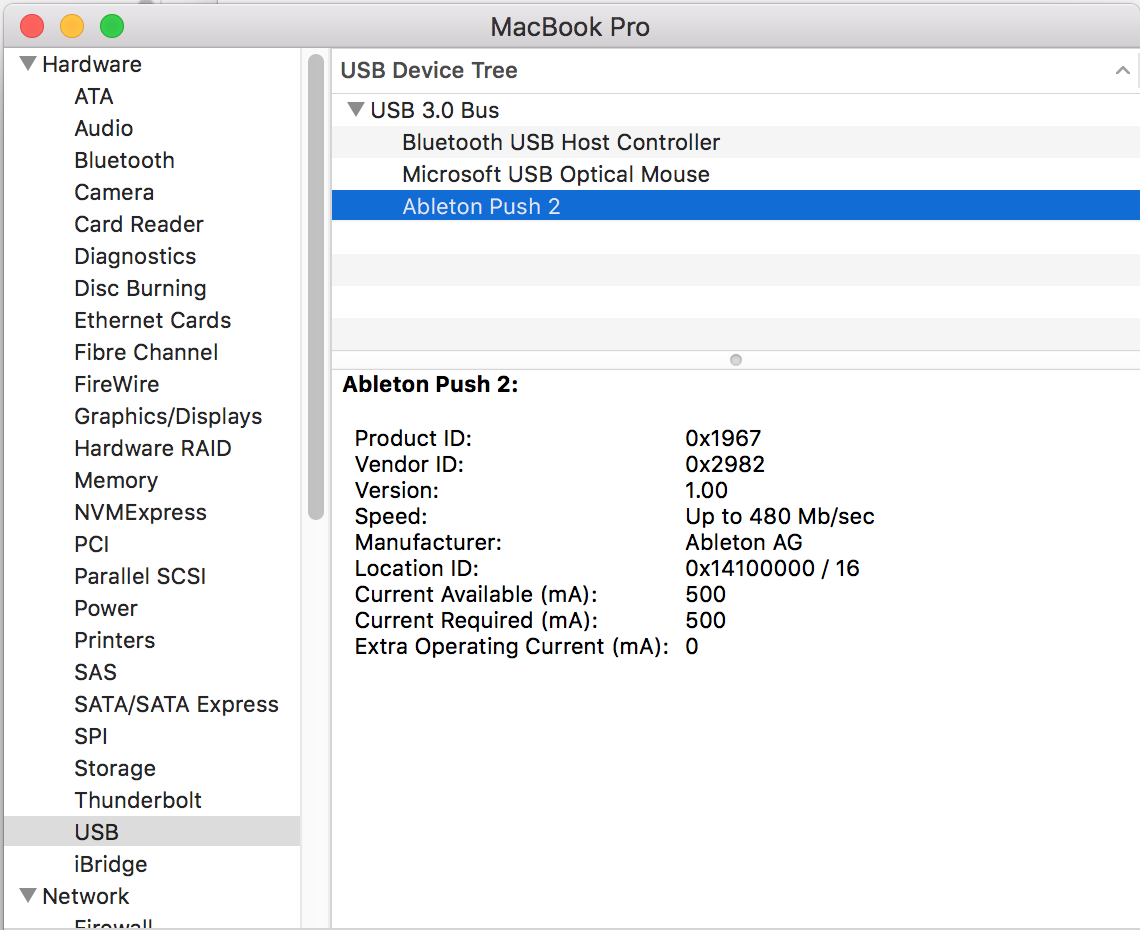 Step 5: Refresh the MIDI configuration
If you successfully verify that Push appears under the USB section, the next step is to verify that the device is correctly initialized under the Audio/MIDI setup.
Open Application > Utilities > Audio MIDI setup.
To display the MIDI environment, click Window > Show MIDI Studio.
Check if Push 2 appears in the list and whether its active or greyed out.
Here's Push 2 active: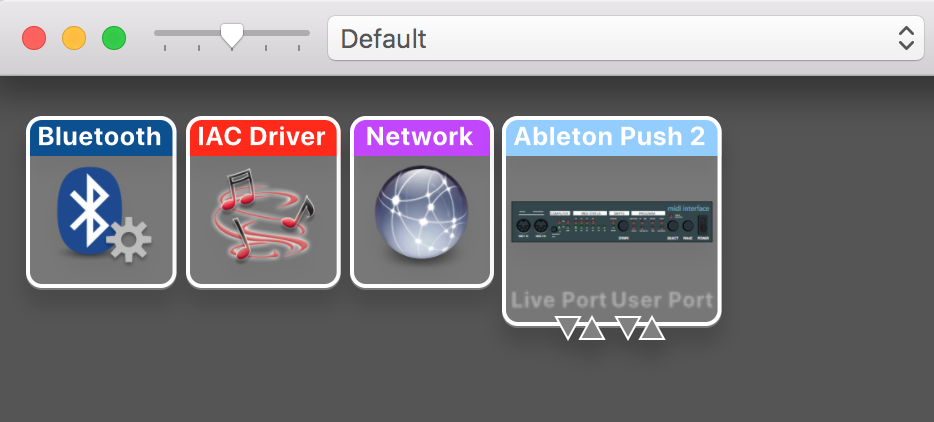 Here's Push 2 greyed out (deactivated):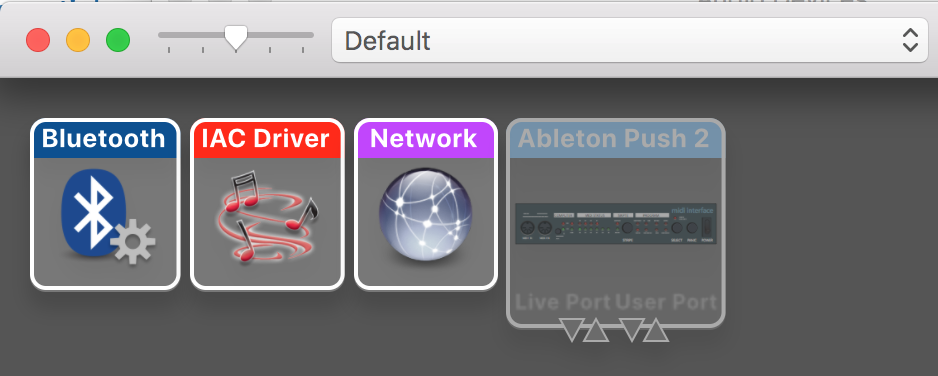 Should Push 2 appear greyed-out, or not appear at all, refreshing the MIDI configuration should help macOS to initialize its ports.
Click on the configuration drop down menu.
Click New Configuration.
Select a name for the new configuration and click OK.

Once Push 2 shows up here, Live should then also "see" its MIDI ports, and auto configure it as soon as the program launches.
If the MIDI Studio window hangs and does not load any devices, you may need to delete outdated MIDI Drivers from your system. Outdated MIDI drivers can also cause Push 2 to malfunction.
Step 6: What to do if Push 2 is not recognized in the system report
If the Push 2 is not showing up in the system report, and you've completed steps 1-3 above, you could try to connect it to a different computer, which should reveal if the problem is specific to the computer or to the Push 2 unit itself.
Keep in mind that it might take a few seconds for the Push 2 Control Surface to become operational. Visual confirmation of Push 2 working correctly is the Session Ring which shows up in Live's session view:

Still not working?
If the troubleshooting steps here don't work, contact support with a status report.