Automatic Updates & Manual Updates
Live Versions: 8.3 - 9
Operating System: All
Automatic Updates
For versions of Live after 8.3, updates are automatically downloaded and installed. Instead of manually installing the latest Live update from time to time, you'll have one Ableton Live installed that keeps itself up to date automatically.
Automatic updates can be enabled or disabled in Live's Licenses/Maintenance tab: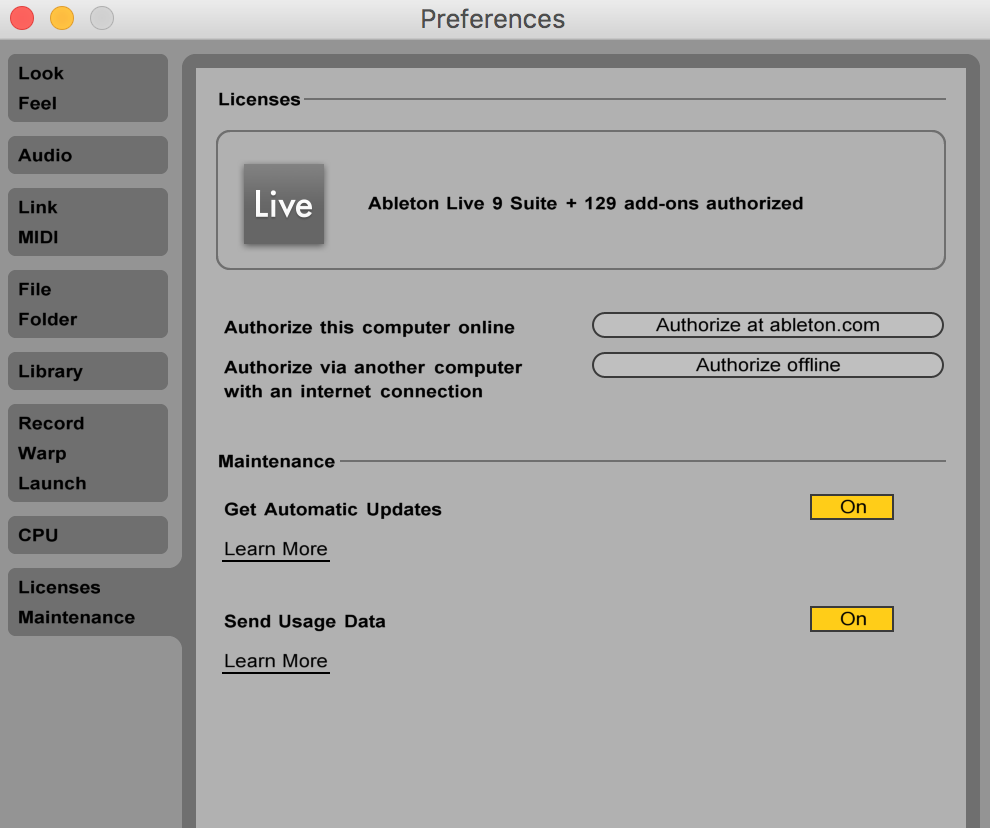 Updates are very small files. If an internet connection is established, available updates will be downloaded when Live is started. The previous version will remain running until Live is closed, but the updated version will be launched automatically the next time you start Live.
Every change to Live initially passes through a large suite of automated tests, gets tested internally and is then used by beta testers for several thousand hours before it gets released as a final update. This way, we try to ensure that only improvements reach you.
Manual Updates
If you're not comfortable with Live updating without asking you, we recommend disabling the automatic update option. You can always download and install updates manually as follows:
Check if a new update is available via Live's Help menu.
Temporarily enable Get Software Updates in Live's Preferences.
Restart Live and wait a few minutes to be sure the update gets downloaded.
Restart Live. It is now updated.
Disable Get Software Updates again.
Alternatively, you can download the full installer of the latest version from your Ableton user account.
If Live isn't automatically updating, please check what you can do to make it work.