How to submit a feature request
Live Versions: 10, 11
Operating System: All
We value feature requests very highly. In fact, a significant proportion of our existing features started as user requests from our community. The best place to submit a feature request is our community for beta testing, Centercode.
Centercode is monitored by our development team, who view and assess requests. They take all suggestions seriously, evaluating each submission for potential future development. Other users can also up-vote each feature request, giving it a higher chance of being considered.
To post a feature request:
First sign in to Centercode (or register if you are not already a member).
Then, click on the Live 10 or 11 project, depending on your suggestion.
Then click SUBMIT beside Suggestions (public) in the "Feedbox" box on the left side.
Here you can submit your idea or up-vote it in case another user has already suggested it.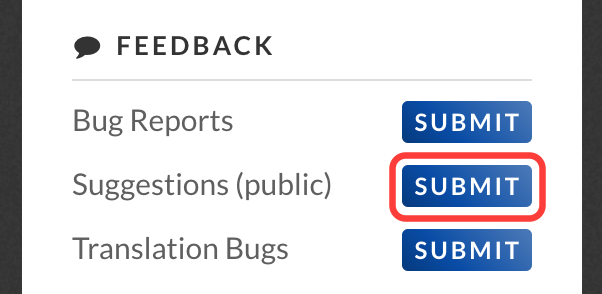 Note: While each suggestion will be reviewed, we cannot guarantee that any feature request will be implemented, nor provide a time frame for future changes or updates.