Using MIDI controllers with Live
Live Versions: All
Operating System: All
A MIDI controller is a MIDI-enabled hardware device capable of sending MIDI Note or CC data, with any of the following elements: keys, encoders, buttons, dials or sliders.
Here's a Novation Launchkey MINI. It has a mini keyboard, buttons and dials, all of which can be used to control Live.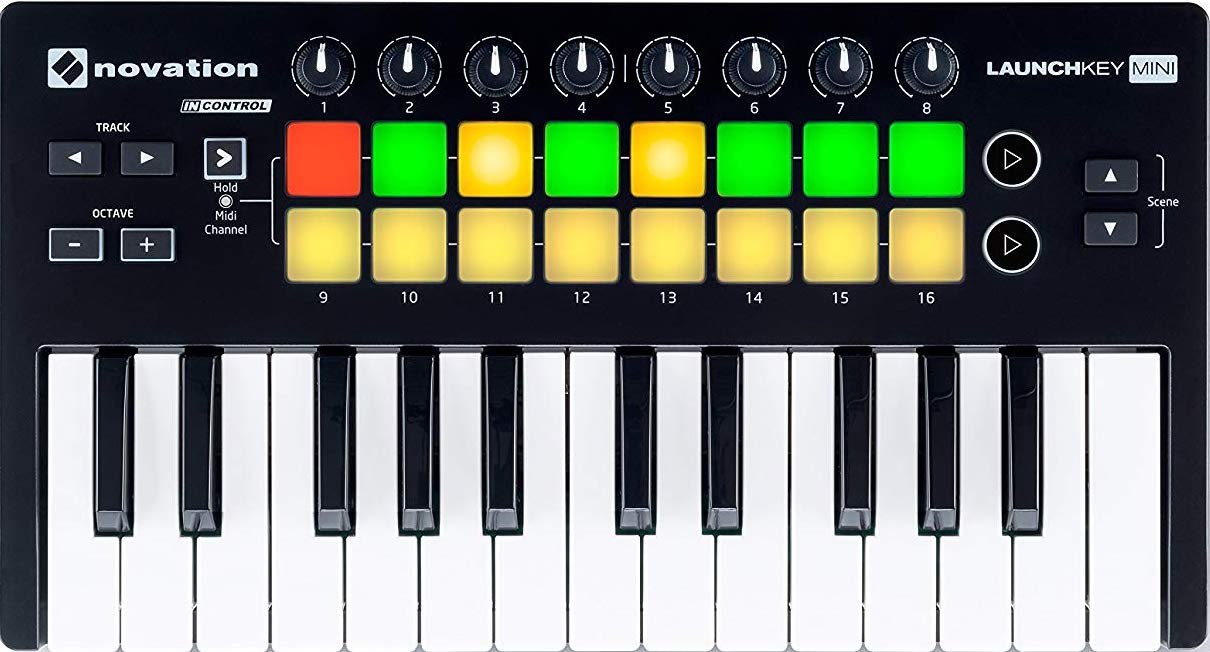 How do I connect my MIDI controller to my computer?
If your device has a USB connection you can connect it with a USB cable to your computer. Certain devices are class compliant, which means that they don't need a dedicated driver. Otherwise make sure to install the USB driver which you'll find on the manufacturer's website.
If your MIDI controller only has MIDI ports, then you need to use a MIDI cable. Connect the cable from the MIDI controller output to an input port on your MIDI interface (audio interfaces often have MIDI ports too).
How do I activate the MIDI controller in Live?
There are two possible ways of configuring a MIDI controller in Live:
1. Use a Control Surface (if available)
If your device has a natively supported control surface, it will automatically activate once you launch Live. Control Surfaces are scripts provided by the manufacturers of the devices which allow certain controllers to interface with Live.
Here's how to configure a control surface.
2. Create custom MIDI mappings
If there is no control surface available you can create custom MIDI mappings in Live. In Live's Preferences → Link MIDI, you need to activate Track and Remote for the input port connected to the controller, and Remote for the output port.
Here's how to create custom MIDI mappings.
How do I play a MIDI instrument in Live using my controller?
In the MIDI track containing the instrument, open the IO monitor section, make sure that MIDI from is set to All Ins or directly choose the controller's port, then either set the monitor to In, or Auto and arm the track. If your controller has a keyboard, play some keys and your instrument should play those notes.

Can I use my hardware synthesizer as a MIDI controller?
Yes - if it has MIDI out and transmits MIDI CC or note data. See section 8 in our article on using hardware synthesizers with Live.