How to enable full read/write permissions
Live Versions: All
Operating System: All
Live requires full read/write access to certain folders on your computer, otherwise you may get error messages like "The folder cannot be created" or "The file cannot be created".
Windows
See this third party article on how to take ownership of files/folders and allow Read/Write access on Windows. In case your entire account has read only access, it might be easier to set up a new user account instead.
Mac
See this article from Apple about how to set permissions for items on your Mac. In case all files and folders on your profile need to be modified, it might be easier to set up a new user profile instead.
On macOS 10.15 (Catalina) and later, Live needs permission for properly accessing most of the locations on your computer. You might have noticed a window popping up asking for permission, but in case you denied it, you can still change it in the System Preferences under Security & Privacy > Privacy: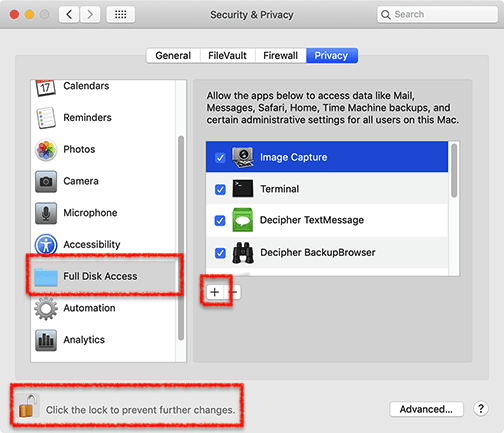 In order to make changes in the System Preferences, it's necessary to unlock the icon in the left corner which requires your password and then allows you to add Live as the allowed Apps with the + icon. Remember to close the lock again, and restart Live afterward to apply the changes.