Error Message: "The installation could not be completed"
Live Versions: All
Operating System: All
If version of the Live Pack you're trying to install is not compatible with your Live installation, you may get an error saying that the installation could not be completed.
A typical use case for this error message would be trying to install a Live 10 pack in Live 9: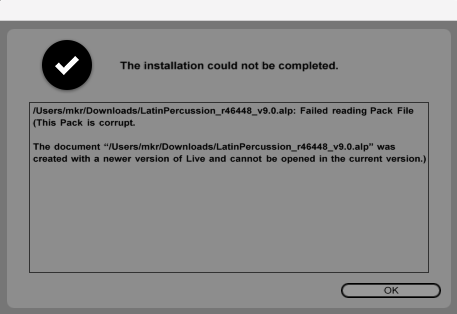 Make sure to install only Live Packs that are compatible with your Live version. To see all compatible Live Packs, log into your Ableton user account and select your Live license from the drop-down menu on the top right. Scroll down for a list of all available Live Packs and download them directly.