Failed payment with PayPal
When using PayPal to complete your purchase you may receive a "You submitted an order..." email from them. However, in our shop your order timed-out and you were brought back to the payment screen.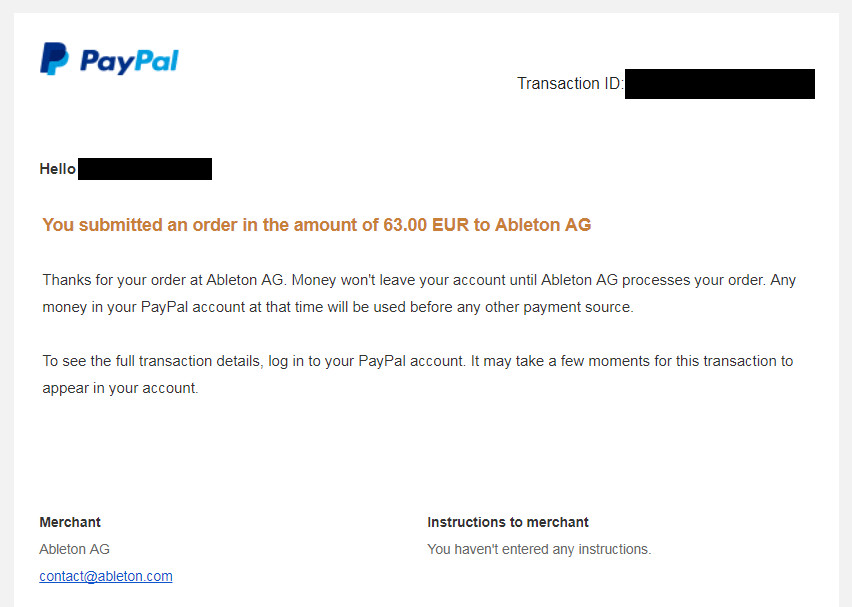 Orders processed with PayPal have two steps: they first reserve* the funds from your account and then transfer the amount to us. The transfer of funds may be unsuccessful and therefore an email from PayPal does not always constitute a completed transaction.
If you are brought back to your shopping cart on our website without an order confirmation, then this means the payment did not go through. We would therefore recommend trying again with a different browser or to ensure you have the necessary funds available.
*Any funds reserved by PayPal for an unsuccessful order will be available to you again in the next hours or days.