Authorizing Live Online
Live Versions: 10, 11
Operating System: All
Once you've installed Live, you need to authorize it. You can authorize Live either online or offline.
Note: If you purchased Live through a third party reseller, you need to register the serial first.
Authorizing Live online
Authorizing online is the easiest way to authorize, as Live connects directly to the Ableton server and authorizes automatically. You'll need internet access for the computer on which Live is installed and an internet browser. We recommend Google Chrome or Mozilla Firefox.
1. After launching Live you'll see the following authorization dialog:
2. Click Authorize with ableton.com. This automatically opens your internet browser and takes you to ableton.com.
3. Log in to your Ableton user account (if not already logged in).
4. Select your Live license from the list:


Note: In case you purchased a Live license without owning earlier versions of Live and would like to authorize older versions for example for technical reasons such as running a non-supported OS for Live 9, contact Support for available options.
In case you upgraded Live from earlier versions, only the new version will be shown in the list and can be used to authorize the older versions. You can find the list of your earlier licenses under View serial numbers: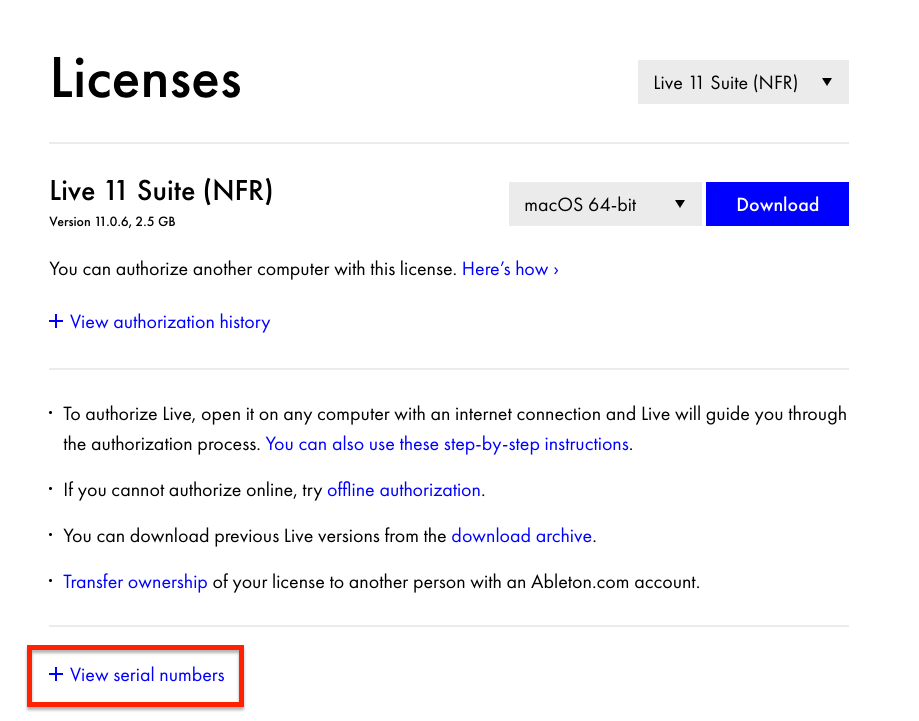 5. Click on Authorize. This switches the focus back to Live.
6. Once Live has been authorized successfully, you'll receive confirmation.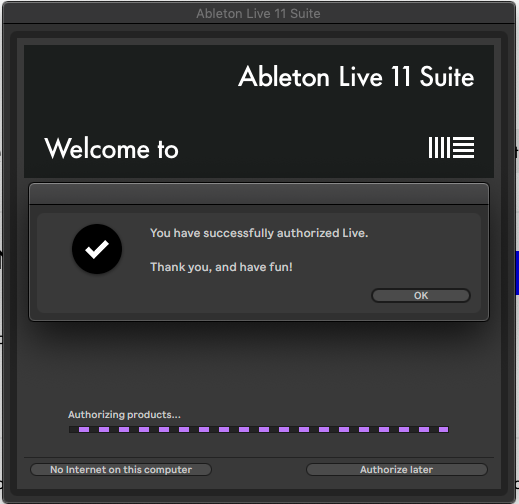 Authorizing Live Offline
If your computer doesn't have an internet connection, or you've upgraded to Live 10 and are trying to authorize Live 9, see our guide to Authorizing Live Offline instead.
Troubleshooting