Registering a serial number
To download Live or have Push associated to your email, you will need to register the serial number to your Ableton.com account.
When purchasing Live or Push from Ableton.com, the serials are automatically registered to the email address that is used during the purchase.
If you were not signed in during checkout, the serial numbers will be emailed to you for manual registration.
If you bought Live or Push from a third party, they will provide a 24 digit serial number that you can use to register on Ableton.com.
To get started, create an account on the Log in page, or log into your existing Ableton.com account.
Once signed in, go to the Account tab on the top right of the page, and you will be prompted to register a license if there is not an existing one.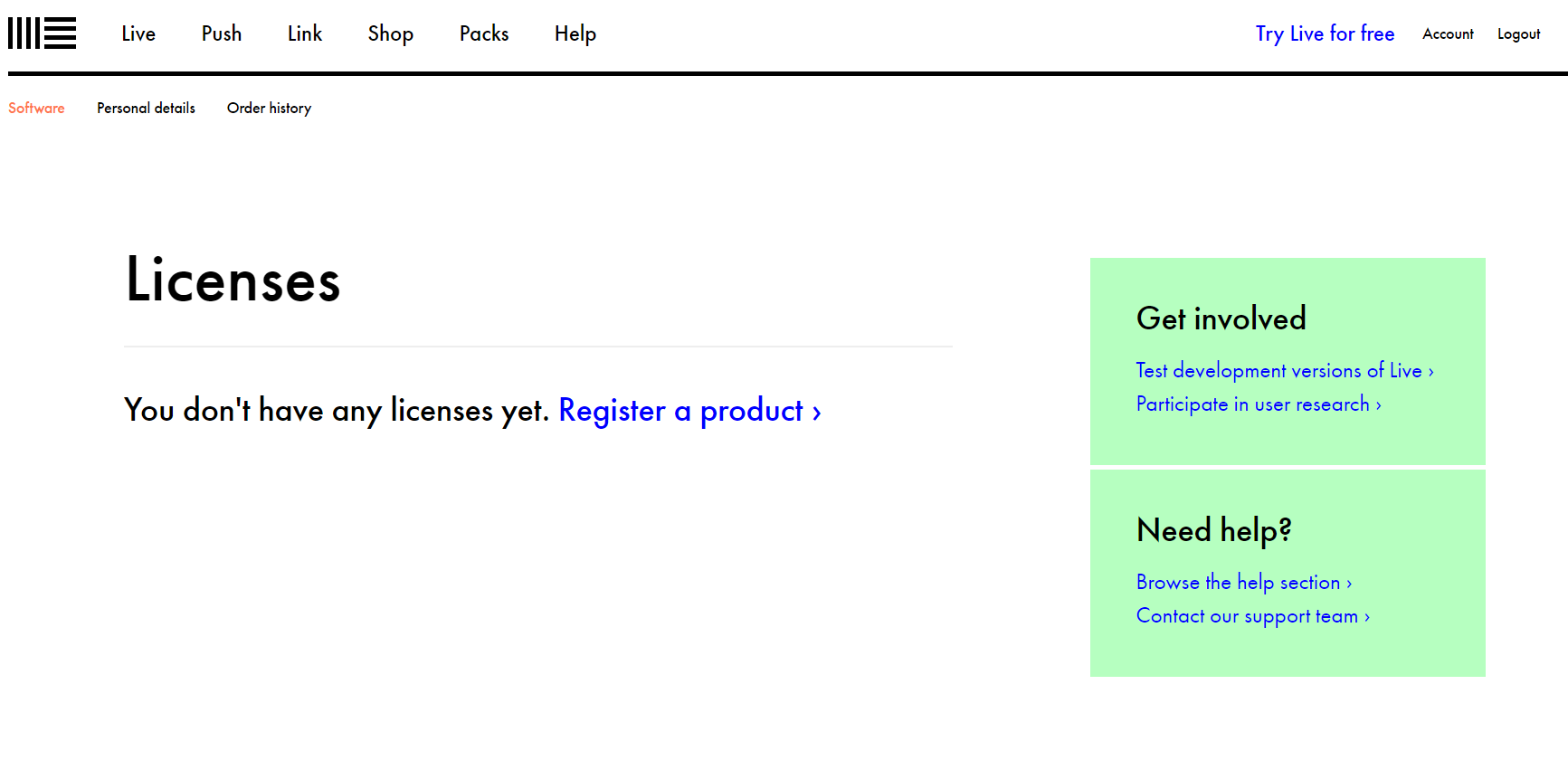 If you do have a license already registered, you can chose to register a new serial from the drop down menu next to your current serial.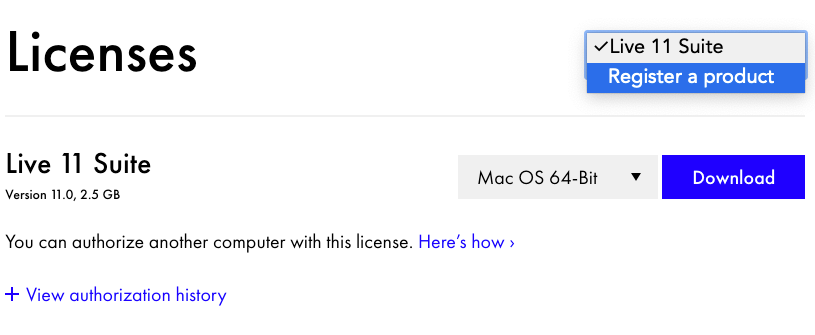 Once registered, you will be able to download any software installers as needed.
If you encounter any problems during the registration, please take a look at this troubleshooting article for possible solutions.