Webshop Order Guide
1. Choose your products
From the Shop page, select the item(s) you would like to order by clicking Buy now.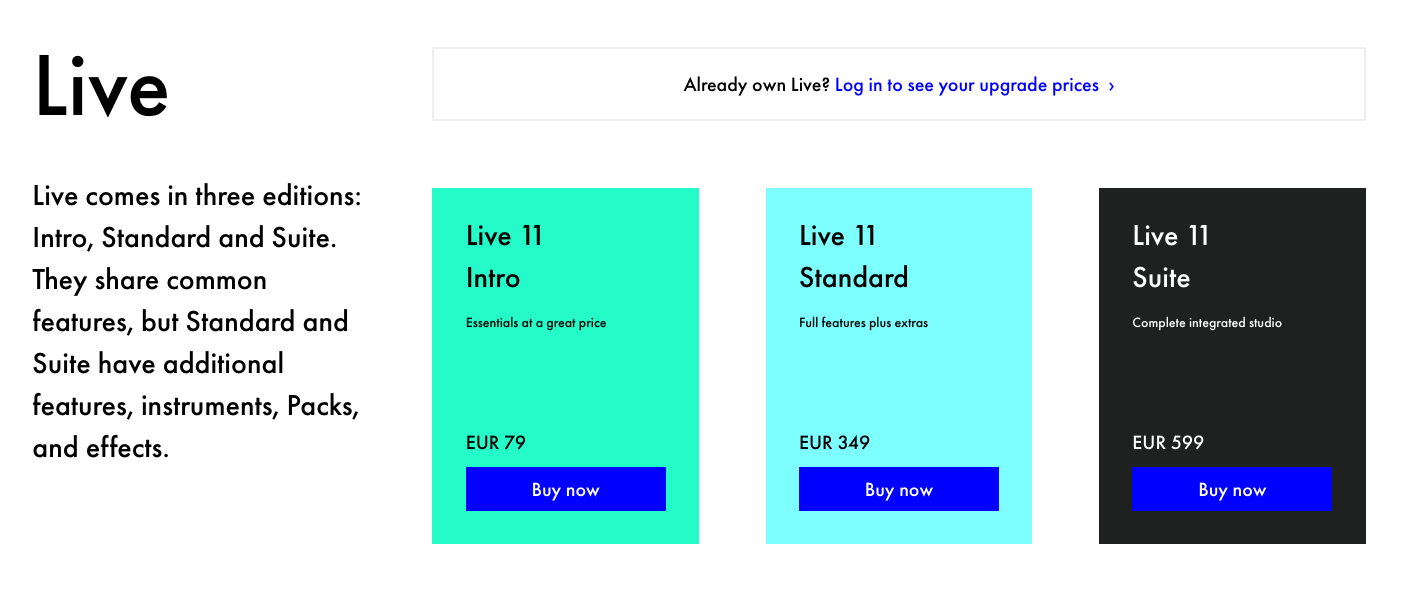 2. Go to checkout
On the Cart page, you can view the details of the item(s) you selected. When you're ready, click on Proceed to Checkout.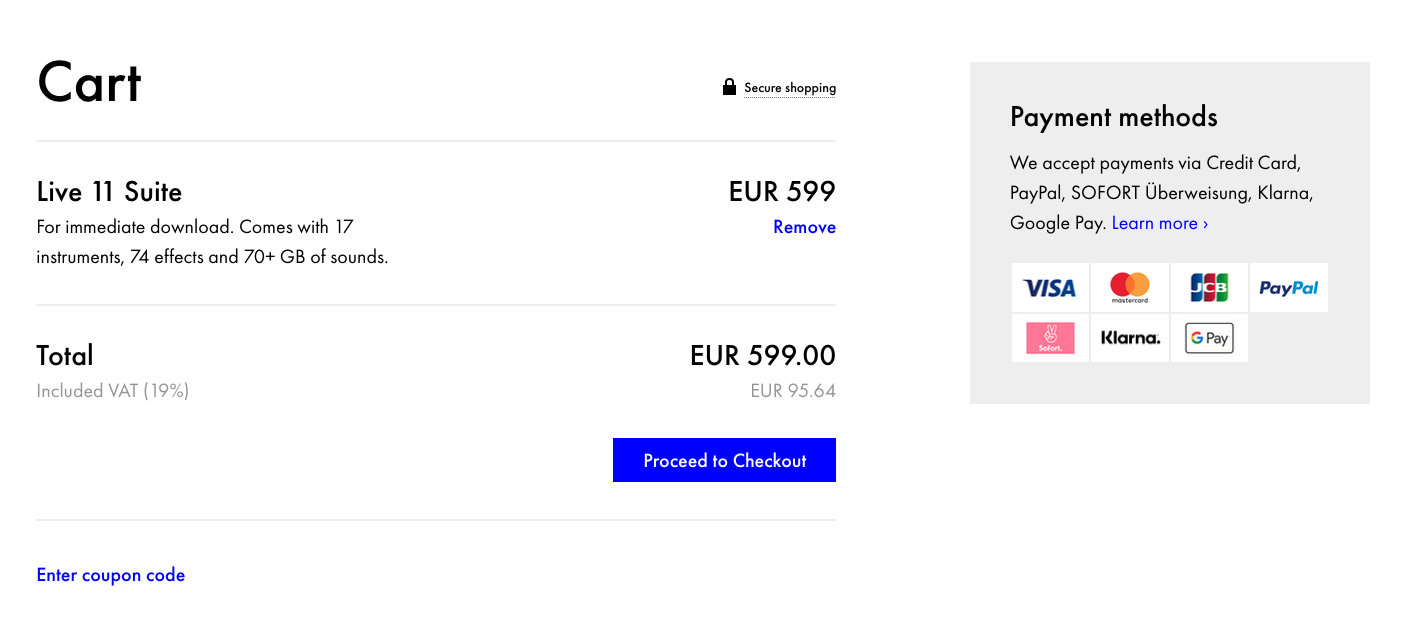 3. Enter your address information
Fill in your billing/shipping details and select Proceed to Payment.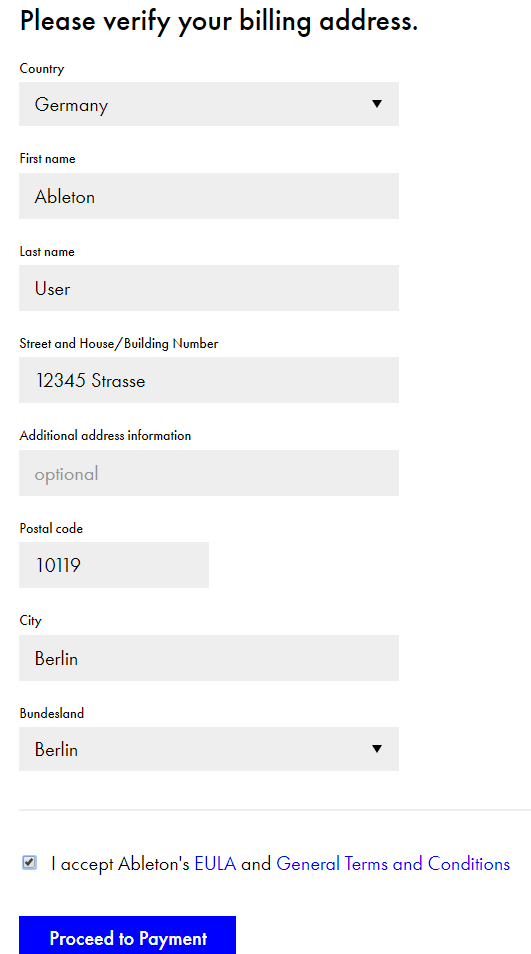 4. Submit payment details
Choose your preferred payment method, enter the information, and then complete the order by clicking on Proceed to payment.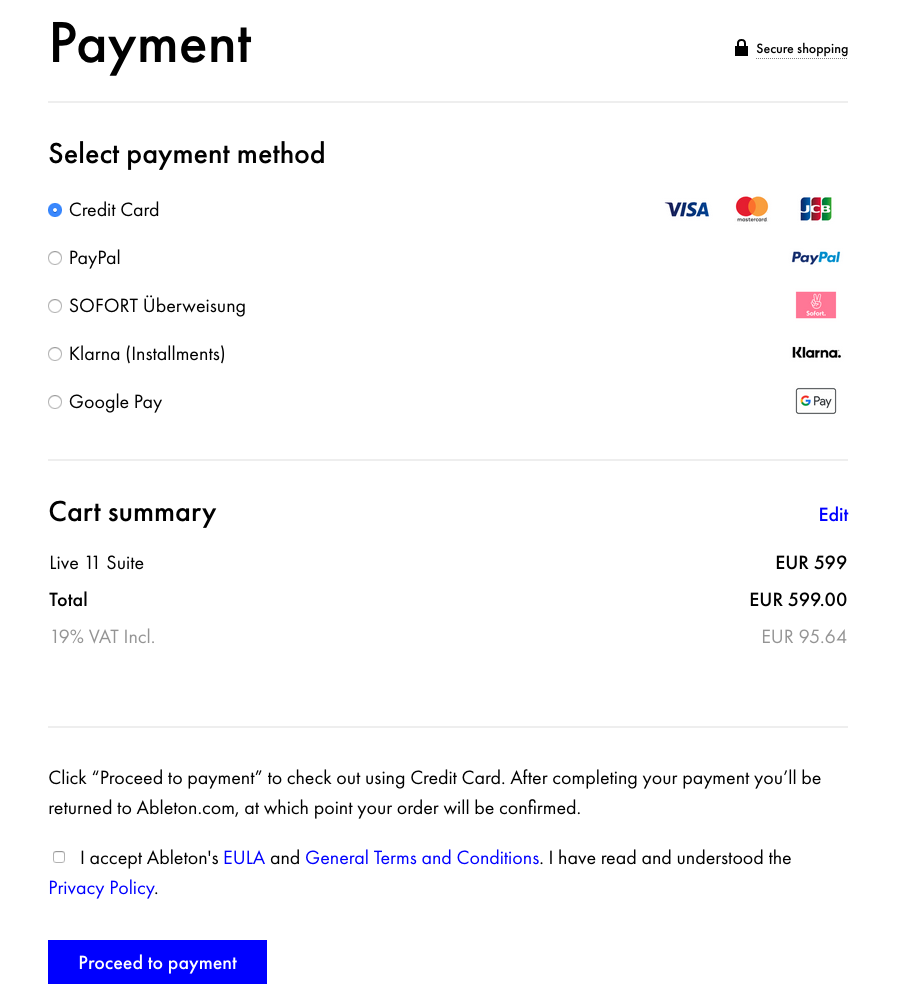 Note that by clicking this button, you authorize us to charge your credit card.
5. Receive your order confirmation
Once the payment goes through you will receive a confirmation email with the order invoice, and the Live serial number will automatically be registered to your account.
If you are not logged into an account during the purchase, a serial number will be included with the email.
Security and privacy
Shopping is safe: your customer data is transferred using a 256-bit SSL connection. Refer to Security and Privacy for further information.