Transferring ownership of a Live or Push license
1. You can submit a license transfer for Live or Push by logging in to your account and clicking Transfer ownership.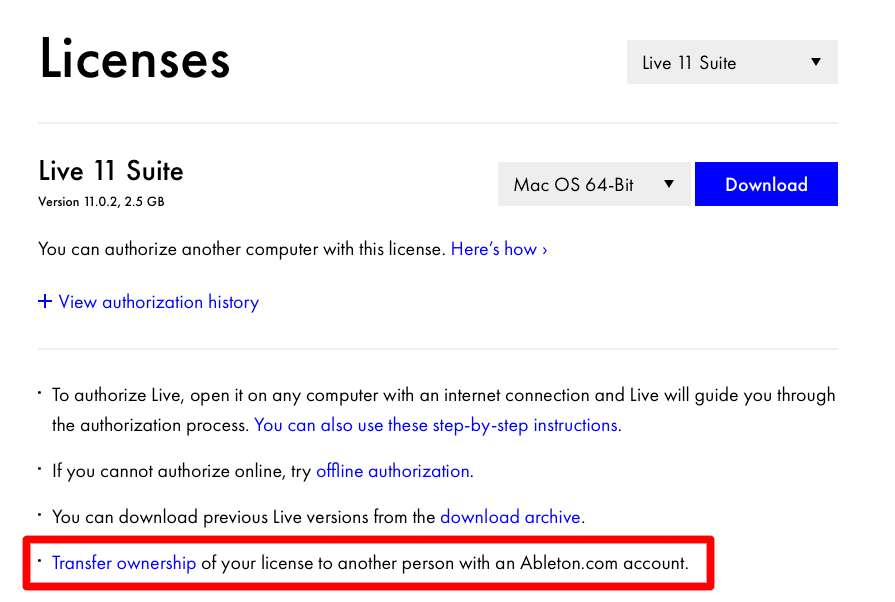 2. Fill out the recipient's registered email address with ableton.com, choose the license you want to transfer, then click Submit: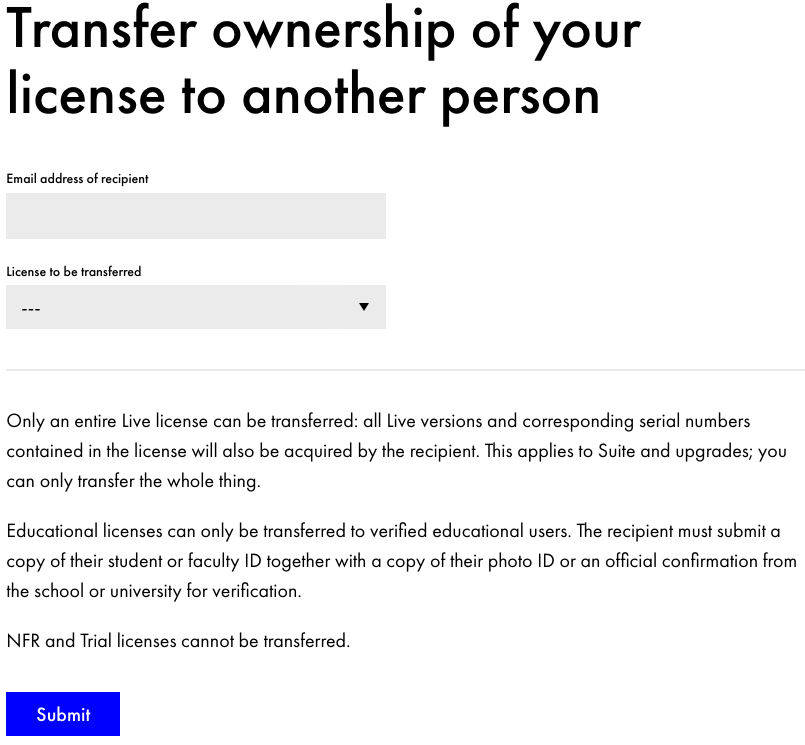 3. An email confirmation will then be sent to your email address (check your spam folder or All Mail folder in Gmail).
4. Click Confirm product transfer in the email to complete the transfer.
5. You will then be redirected to ableton.com to confirm the transfer.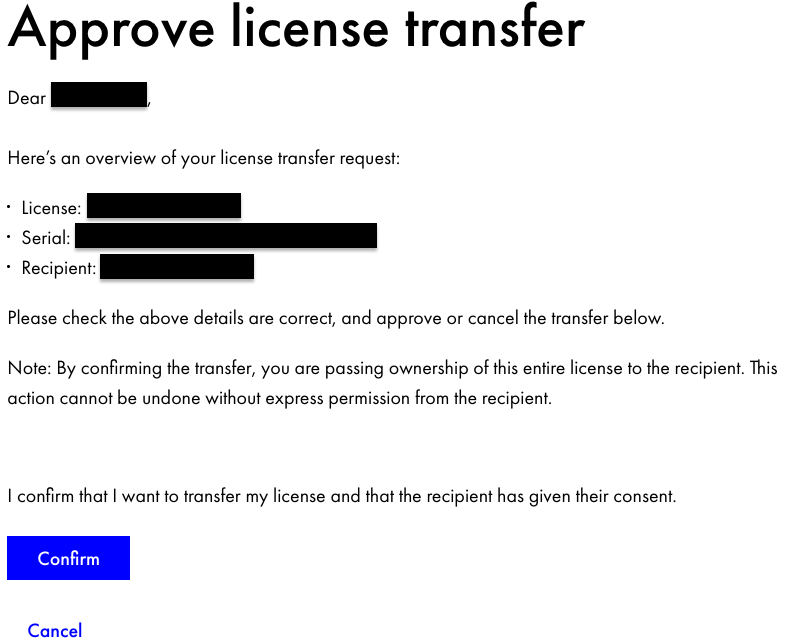 6. A final email will then be sent to both parties to confirm once the license has been transferred. 
Some things to keep in mind when transferring a license:

The request must be submitted via the seller's registered email address.
Any license included as part of the second-hand Push sale should be agreed privately between the two parties. If a Live license should be transferred, in addition to the Push serial number, it needs to be explicitly requested when the seller contacts Support. 
We advise users of Push Standalone to transfer their Live Sets to their computer and do a factory reset before selling the unit.
The warranty time frame for Push is determined by the original proof of purchase only. To transfer the warranty along with Push, the seller must also give the buyer the original receipt that shows the purchase date.
Only entire Live licenses can be transferred: all corresponding serial numbers in a license will be acquired by the buyer (including any upgraded serials). 
Educational licenses can only be transferred to eligible students/teachers. The buyer will be asked for verification to activate the license in their account once the transfer is completed.
NFR (Not for Resale) licenses cannot be transferred.
In rare cases, sellers purchased their copy of Live with a fraudulent credit card. If Ableton becomes aware of a fraudulently purchased license, we must disable it - even if it has already been resold to an unsuspecting secondhand buyer. 
There are occasions when a license is verified by Support as legitimate and afterwards is discovered to be fraudulently purchased. In these scenarios we must disable any fraudulently purchased licenses even if they have already been transferred.