Transferring ownership of a Live or Push license
1. You can submit a license transfer for Live or Push by logging in to your account and clicking 'Transfer ownership of your license to another person'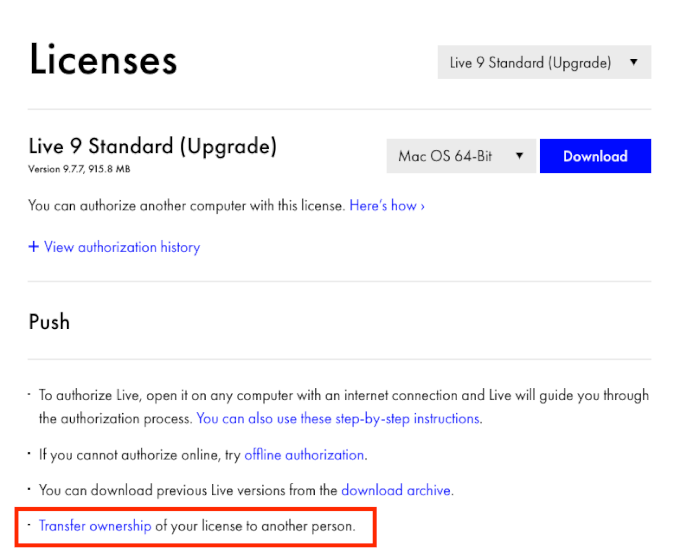 2. Fill out the recipient's email address, choose the license you want to transfer, and click 'Submit':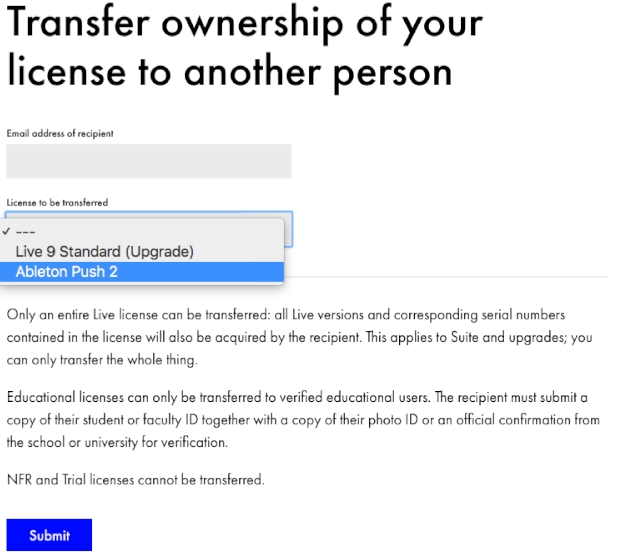 3. An email confirmation will then be sent to your email address (check your spam folder or 'All Mail' in Gmail).
4. Click 'Confirm product transfer' in the email to complete the transfer.
5. You will then be redirected to Ableton.com to confirm the transfer.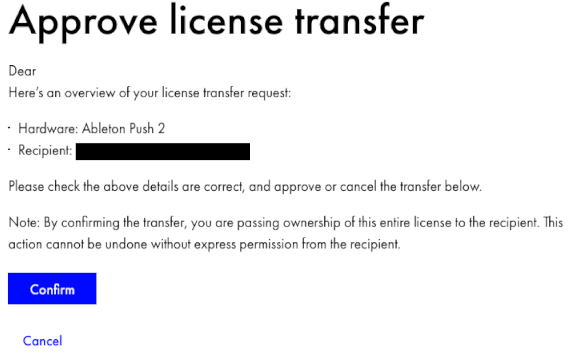 6. A final email will then be sent to both parties to confirm once the license has been transferred. 
Note:
The request must be submitted via the seller's registered email address and cannot be completed via our Telephone Support. 
Only entire Live licenses can be transferred: all corresponding serial numbers in a license will be acquired by the buyer (including any upgraded serials). 
Educational licenses can only be transferred to eligible students/teachers. The buyer will be asked for verification to activate the license in their account once the transfer is completed.
NFR (Not for Resale) licenses cannot be transferred.