Installing the 30-day Live trial
Live Versions: 9
Operating System: All
To install the 30-day Live Trial, first visit the Trial page.
On that page, click the blue "Download" button.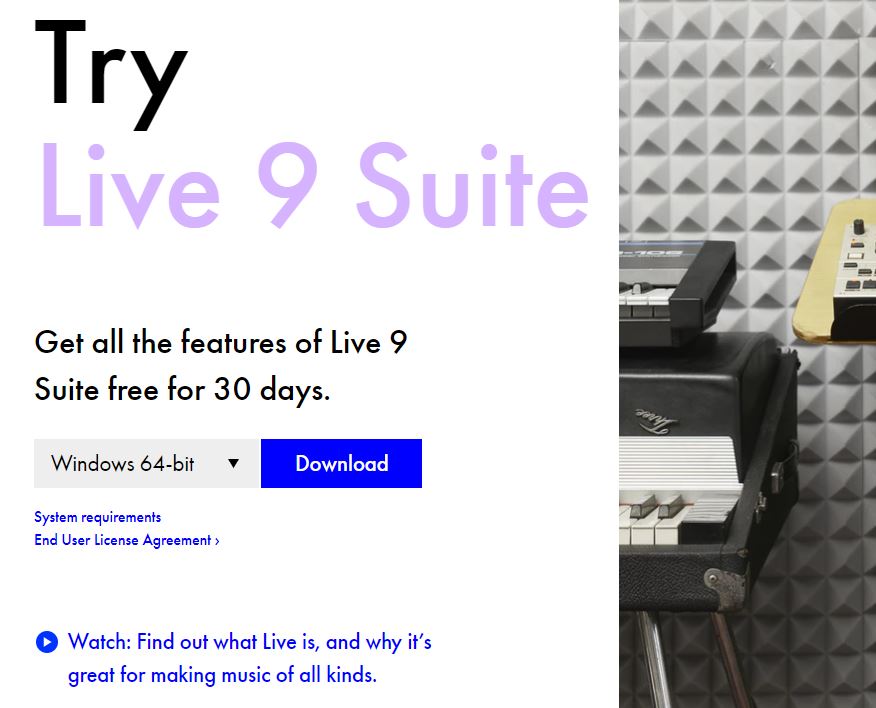 After the download is complete, unzip the ZIP archive file (PC) or mount the DMG file (Mac) and install Live.
Once installation is complete, open Live. Click the Ableton Live icon in the Windows start menu (PC), or double-click the application in Finder (Mac). It may ask if you want to launch an application downloaded from the internet. Click "yes".
When Live opens, it will give you the following screen, with a button to start your Trial. Click on the "Start your free trial" button. It will open your web browser automatically.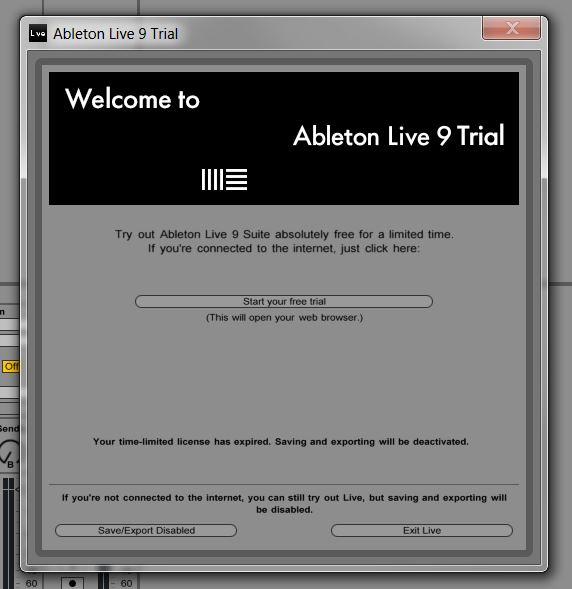 On the page that opens, it will ask you to log in or create a new account. If you already have an Ableton user account, login using your email address and password. If you need to make a new account, do so by entering your email address, creating a new password, and filling out the other account information, and then click "Create account".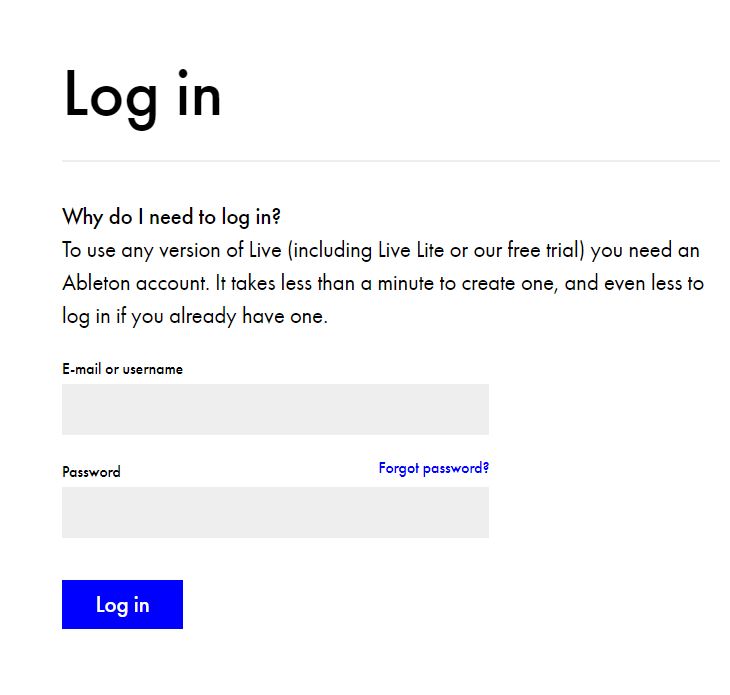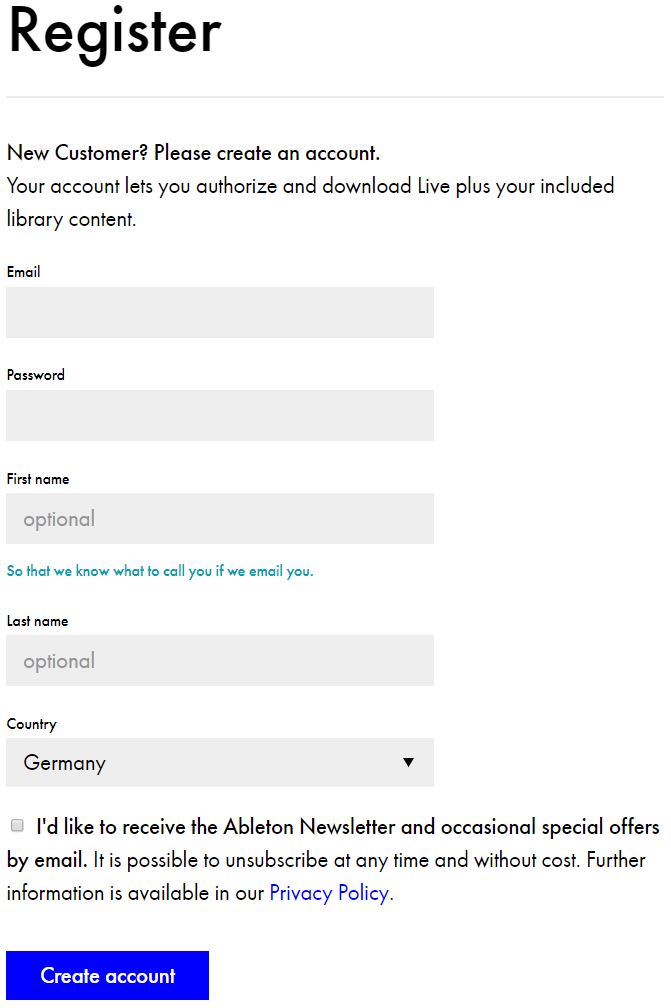 Now, Live will automatically unlock and begin your 30-day Trial license.
 To use Max for Live with your Trial, please make sure to download the Max for Live installer directly from your Ableton user account page.
To learn more about Live, please see our getting started videos and tutorials.