"The license to use certain protected samples is missing"
Live Version: 9
Operating System: All
Problem
When trying to install or use certain Live Packs the following error message is shown:

Solution
Authorize Live from the Licences/Maintenance tab in Live's Preferences as follows: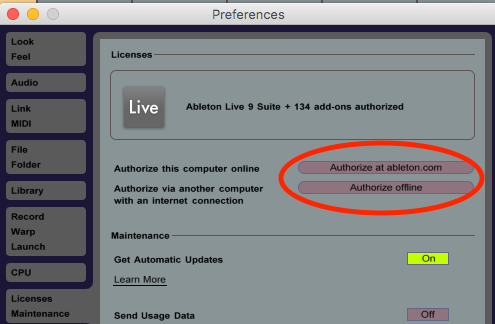 Further Troubleshooting
If authorizing again doesn't fix the issue, you may be trying to use a pack created using a fuller featured version of Live - for instance if you are using Live Intro and trying to use a pack made on Suite or Standard. In this case you will not be able to use those packs unless you upgrade your license. Please check the minimum version requirements on the product page in Abletons's Pack section before downloading a pack.