How to Reset Push 3(standalone)
If you experience issues with Push 3, check the Push 3 Technical FAQ and Push manual for detailed information. For additional assistance and troubleshooting, contact support.
How to Reset Push 3
Resetting Push will erase your data and projects as well as remove your authorization. Live Intro will still be installed on the unit. Before resetting, make sure all projects and content have been transferred from Push to your computer.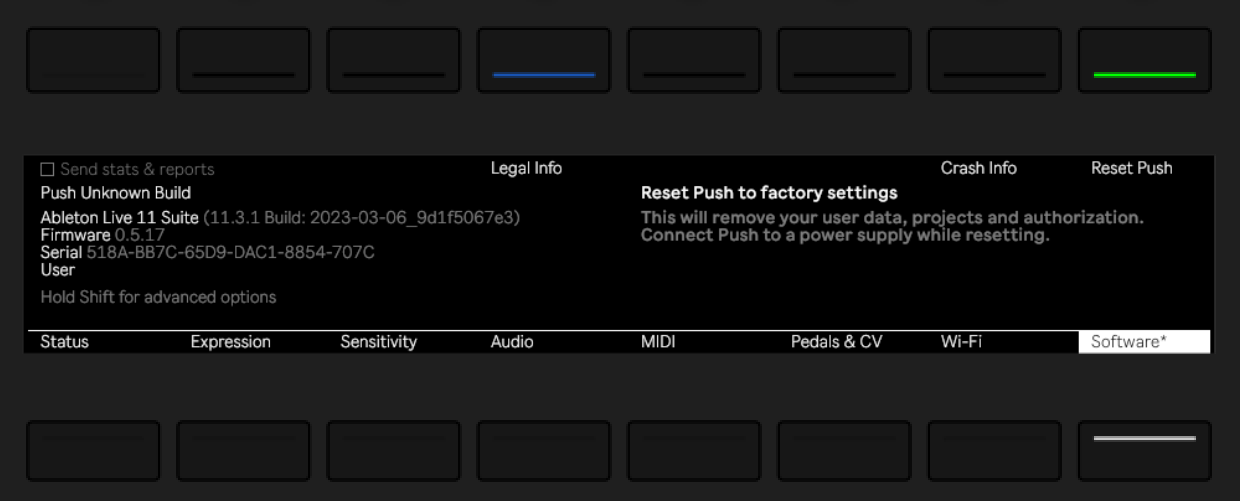 To restore Push to its factory state, follow these steps:
Press the Setup button.
Use the lower display button to select the Software tab.
Press and hold the Shift button to see advanced options.
Then use the upper display button to select Reset Push.
Push will then show a dialog requesting confirmation that you'd like to proceed.
Push may take up to several minutes to reset and power off. When next turned on, it will start in its original default state.
Learn more about Push Warranty and Push 3 Return policies.