How to Create a Screen Recording in Note
In the case of reproducible crashes with Note, or if you wish to record a Note performance, you may want to create a screen recording within the Note Application that can be shared with Ableton Support.
In the iOS Settings, Screen Recording can be added to the Control Center on your iOS device, so that it can be accessed while using Note to create a screen recording.
Enable Access Within Apps to use Screen Recording within Note
In the Note Settings enable the Show Touches toggle so that movements and taps during screen recording will be visible.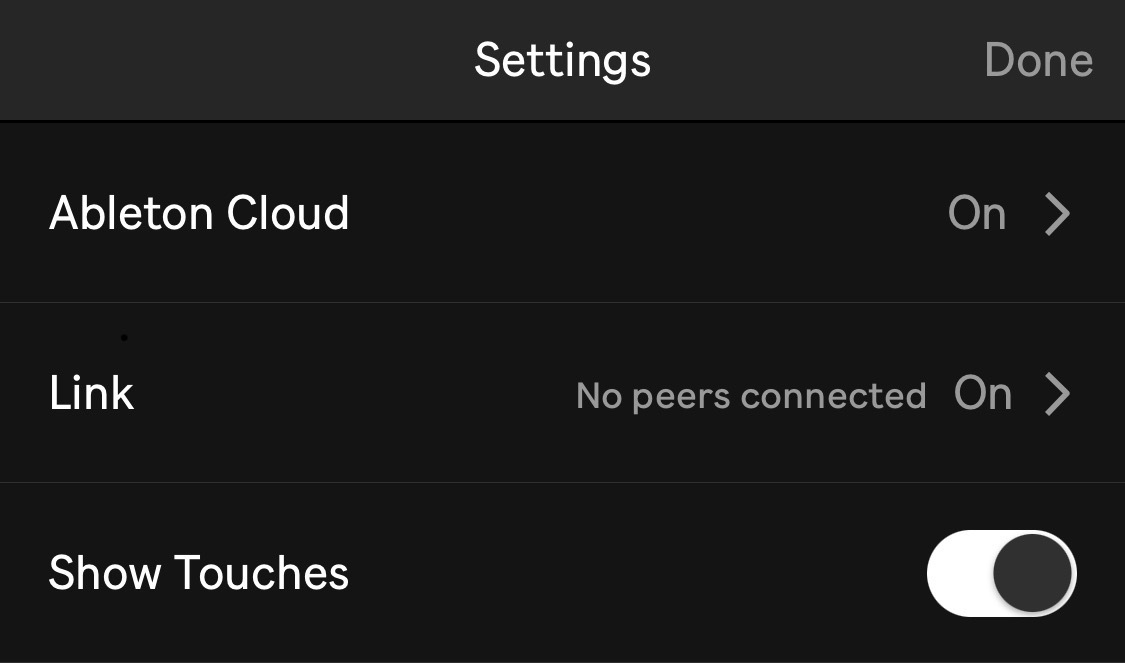 You will now be able to access the Control Center while using the Note application, and thus can use the Control Center screen recording feature to capture the video.