Using Link in Note
Live Version:

11.2.5 and later 

Operating Systems: All 
Ableton Link allows you to synchronize music across your personal devices and collaborate with others. Link can be used with Note and other Link-enabled apps over a local network to connect any of the following devices:
iPhone or iPad with Note

iPhone or iPad with other iOS link-enabled apps

A computer with Ableton Live installed

Other Link-enabled hardware
Check the Link product page for a complete list of Link-enabled apps, and visit the Link FAQ for more information on the features and functions of Ableton Link. 
If you have any issues or questions about Live and Link, please visit the Link section of the Live manual, as well as our guides to Link troubleshooting and set-up tips. For support with specific apps other than Note, contact the developer of the app.
Enabling Link in Note
From Note > Sets view, tap App Settings > Link > Ableton Link.



Turn on Ableton Link.
Once Ableton Link is turned on, all Link-enabled devices will immediately connect and the message "Connected to x peer" will appear under CONNECTED PEERS.
Note: If a Link-enabled device fails to connect, double check that the device is connected to the same LAN or WLAN (network) as the other devices.
If the device is not found, the message "No peers connected" will be displayed under CONNECTED PEERS.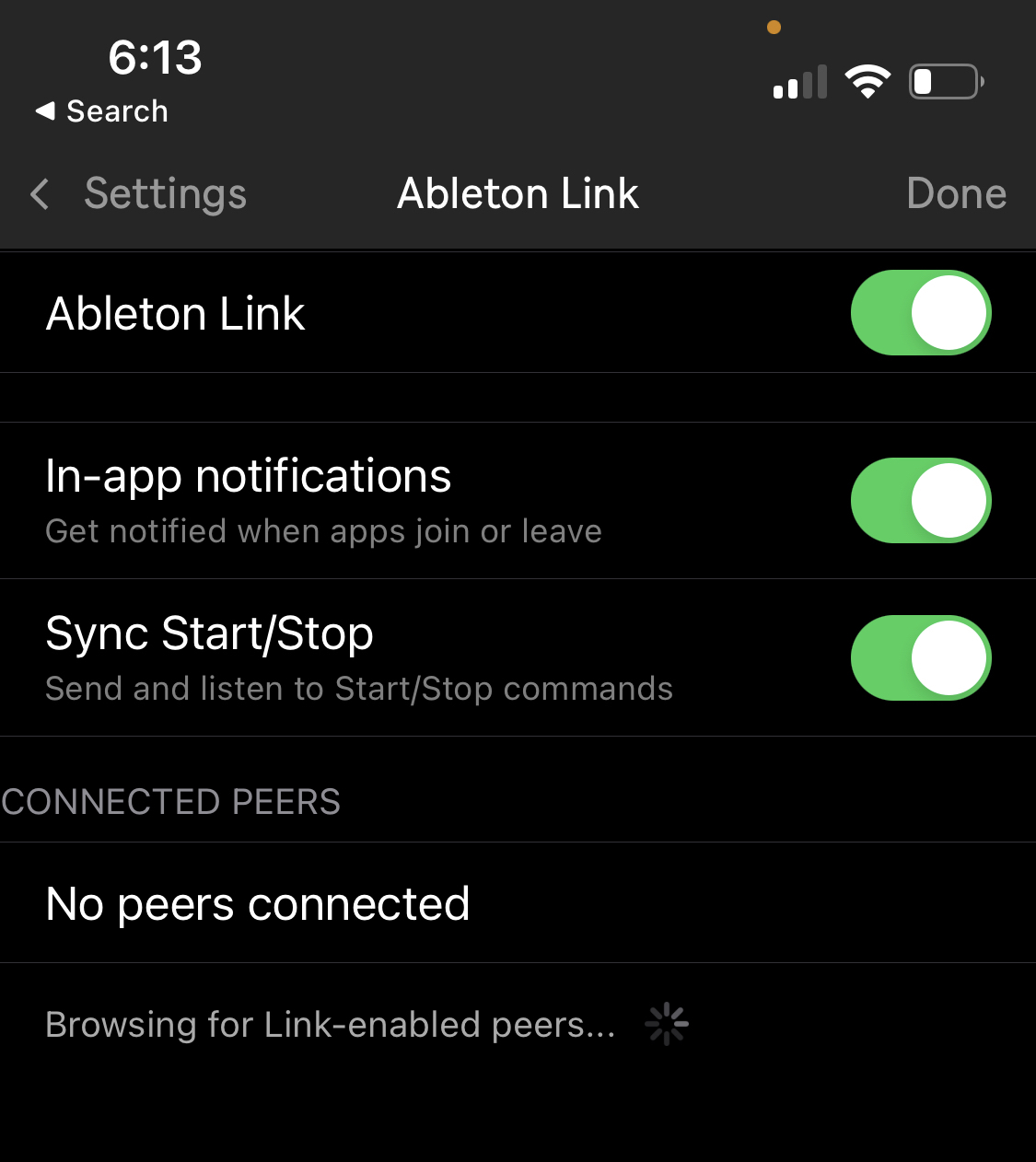 Additional features can be enabled once you turn on Ableton Link in Settings:
Sync Start/Stop: Send and listen to Start/Stop commands

In-app notifications

:

A notification will be sent when apps join or leave Link.