Updated Packs in Live 11 overwrite Pack content from Live 10
The following Packs have been updated in Live 11 and the new content will automatically overwrite existing Live 10 Pack content when installed or updated in Live 11's Browser:

Drum Booth

Electric Keyboards

Grand Piano

Drive and Glow

Chop and Swing

Skitter and Step
After updating these Packs, you won't be able to access any content (Presets, MIDI Clips, Live Sets, etc) from them in Live 10.
Existing Live Sets made with Live 10 will still work as the samples haven't changed, but any new Sets created in Live 10 won't be able to use the updated Presets, MIDI Clips, Live Sets. However, samples can be loaded as normal.
If you try to load something from an updated Pack in Live 10, you may receive the following error messages:


To prevent this, you can change the Pack installation path in Live 11 under Preferences > Library to a different folder so the content doesn't get overwritten.
Create a new folder for the updated Live 11 Packs and change the location in Live 11's Preferences. Find the updated Pack in the default Factory Pack folder and move it into the newly created folder.
Open Live 10 again and the updated Pack should now be greyed out (since it's in the new folder), it can be deleted in the Browser. After, the Pack can be re-downloaded from the Browser in Live 10 and it will be the Live 10 version of the Pack.
The Live 10 Pack versions are also available from the Packs section of ableton.com.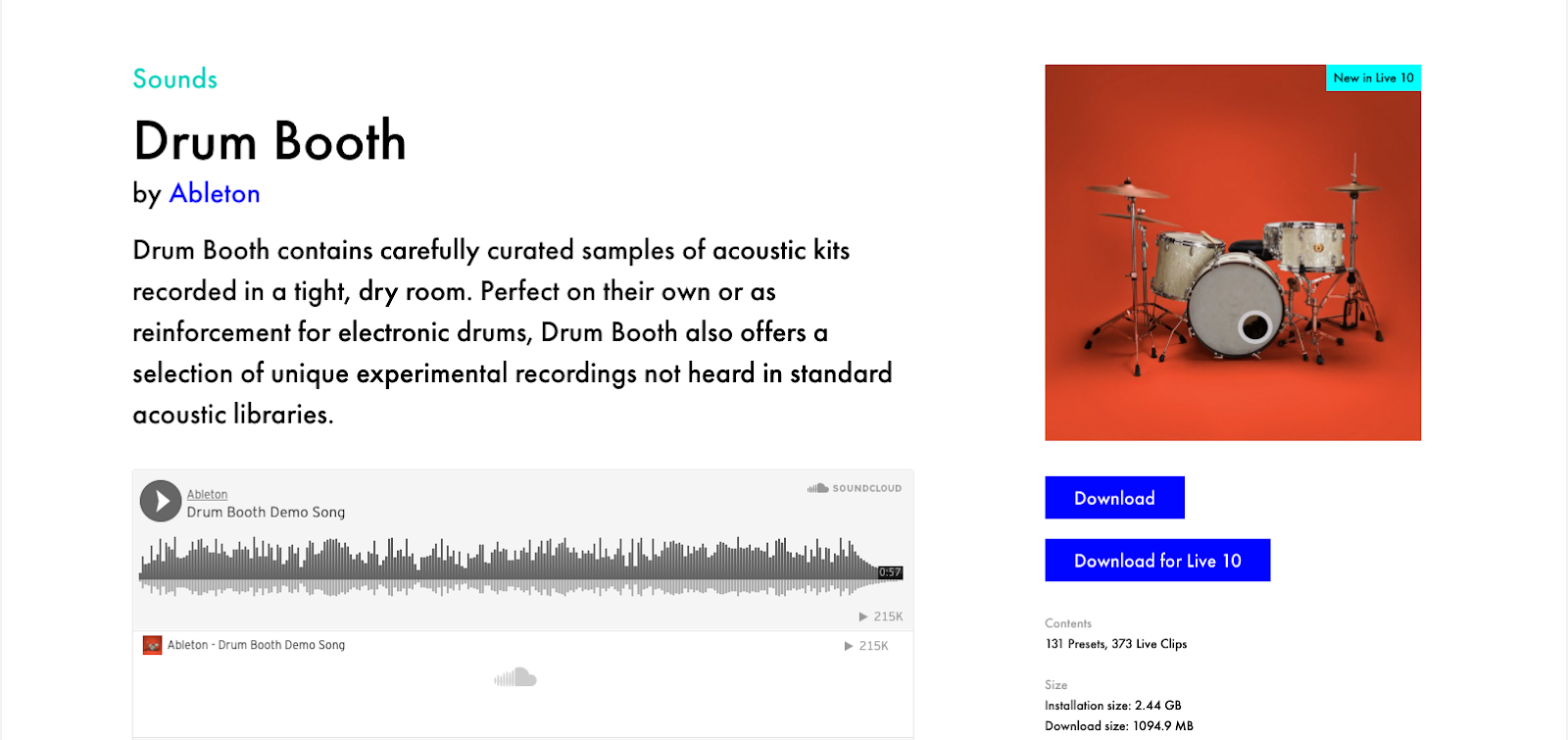 Live's Browser might take a moment to scan the newly installed Packs so you may not see all Pack content right away.
Note: The following Live 10 Packs will also not work within Live 10 if they are uninstalled and then reinstalled in Live 11:
Build and Drop

Punch and Tilt

Glitch and Wash

Beat Tools

Latin Percussion

Guitars and Bass

Orchestral Brass,Strings, Mallets and Woodwinds

Drum Essentials

Synth Essentials

Probability Pack

Creative Extensions

CV Tools

Surround Panner

Session Drums Club

Session Drums Studio