The Core Library
Live Versions: 10
Operating System: All
The Core Library is Live's factory content and can't be changed by the user. It is included in the installation package for Live and is installed in the following location:
Windows: C:\ProgramData\Ableton\Live 10\Resources\Core Library
Mac: Macintosh HD/Applications/Ableton Live 10 Suite ->> Right-click "Show Package Contents" ->> Contents/App-Resources/Core Library
The Core Library content includes:
Presets for all Live devices
Max for Live essentials (Suite only)
Drum kits
Samples
Grooves
The Core Library content can be accessed in the following sections in Categories:
Sounds
Drums
Instruments
Audio Effects
MIDI Effects
Max for Live
Samples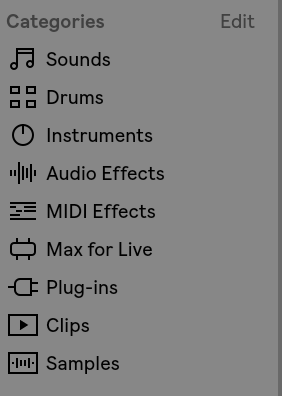 The Core Library can also be accessed in the Packs Section: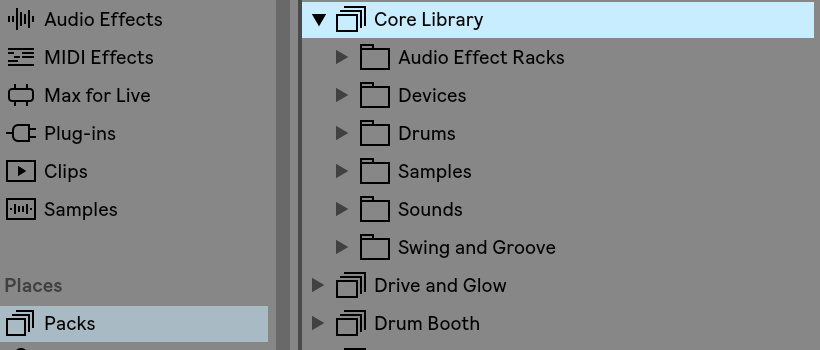 Using the Live 9 Core Library in Live 10
Adding the Live 9 Library to Live 10 is not supported: The Live 10 Library currently contains most of the same content as the Live 9 Core Library, with many new additions.
The Live 8 Legacy Pack
The Live 8 Legacy Pack provides the Live 8 default content as a Live Pack for Live 9 or 10, in case you are missing specific content that you had used in Live 8.