What is a hardware code?
Live Versions: All
Operating System: Windows, Mac
A hardware code is your computer's ID number, and can be found within the Live application; it is used when authorizing Live offline.
While they look very similar, your hardware code is not the same as your Live serial number.
To find the code, click No internet on this computer during the authorization process.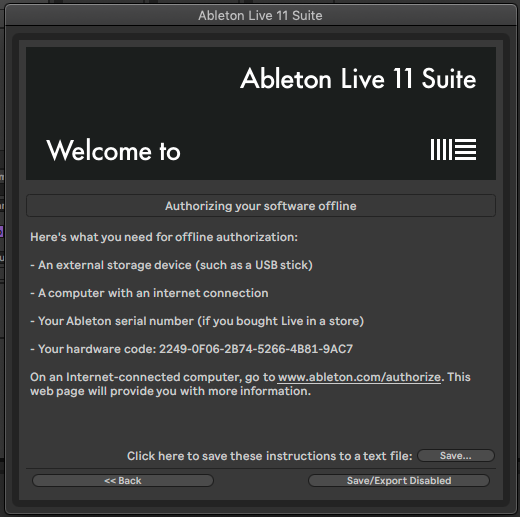 You can save a text file with the hardware code and instructions, and then enter it into the required field on the offline authorization page when you're ready to authorize.
Alternatively, the code can also be found within the Live Preferences' "License / Maintenance" tab: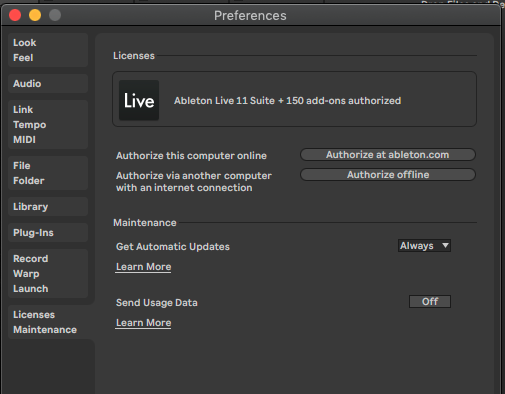 You can write it down or save it as a text file, and then enter the code on the offline authorization page in your account.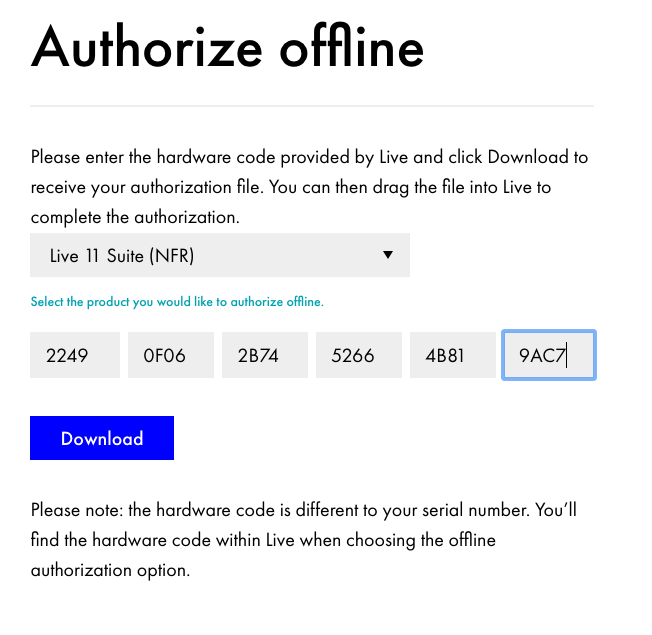 When you click 'Download', your internet browser will save an .auz file to your Downloads folder.
Once you double-click the file, Live will authorize; or you can drag and drop the file anywhere on Live's GUI.
For offline machines, you can move the file to a USB stick and transfer it to the computer you want to authorize, and then double-click it to complete the authorization.
In older versions of Live, the code was called a "Challenge Code" and was a bit shorter, you can still authorize offline by entering in your challenge code in place of the hardware code.