Backup Sets
Live Versions: Live 10 and later
Operating System: All
Live automatically creates a Backup folder within a Project after a Live Set is saved.
Note: The Backup Folder is only created after saving the Live set for the second time
This folder contains the ten most recently saved versions of the Set. You can access the backups either via the Live Browser or directly from within the Project Folder on your hard drive:
Live Browser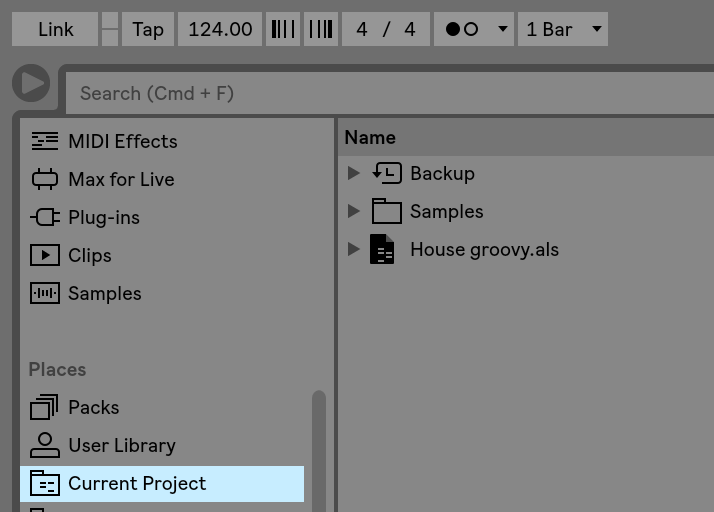 Mac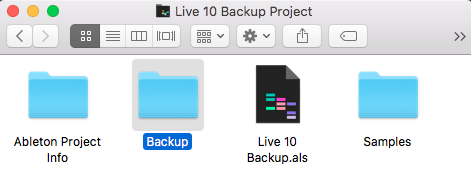 Windows
This feature can be useful if you have accidentally overwritten a Project file or would like to access a previous version of your Live Set that was not explicitly saved.
Note: Live automatically deletes the oldest backup set once it reaches more than ten backups. These deleted sets will be moved to the trash bin. You can identify these as backup sets by the timestamp in brackets: