Using Collections
Live Versions: 10
Operating System: All
Collections allows an additional level of organisation for anything that already displays in Live's Browser (files, presets, devices, plug-ins, sets etc). You can add up to seven Collections, which are color coded and can be renamed or shown/hidden if required.
Adding an item to Collections
Right click on the item in the Browser, then select one or more of the Collections on the context menu: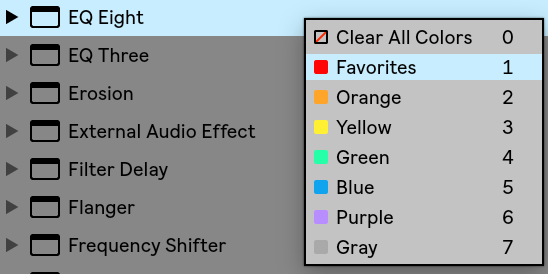 Renaming Collections
Right click on a Collection label or folder name to rename it.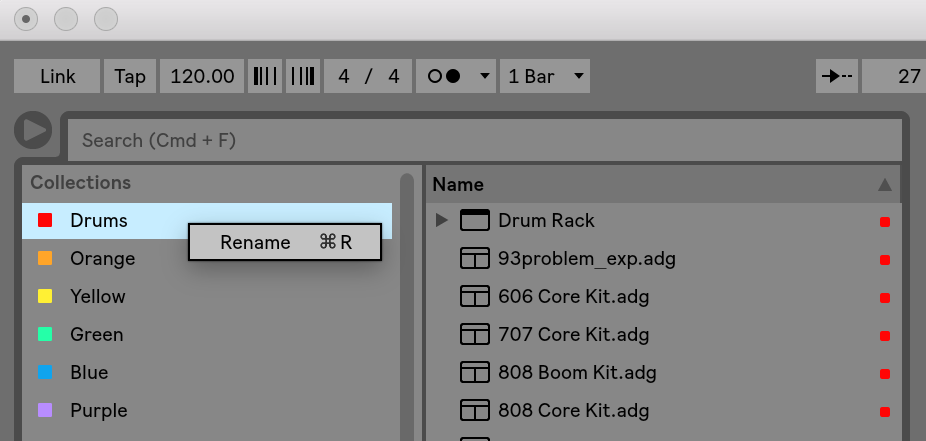 Hiding Collections
Hover to the right of Collections and click the Edit link which appears in order to edit the Collections: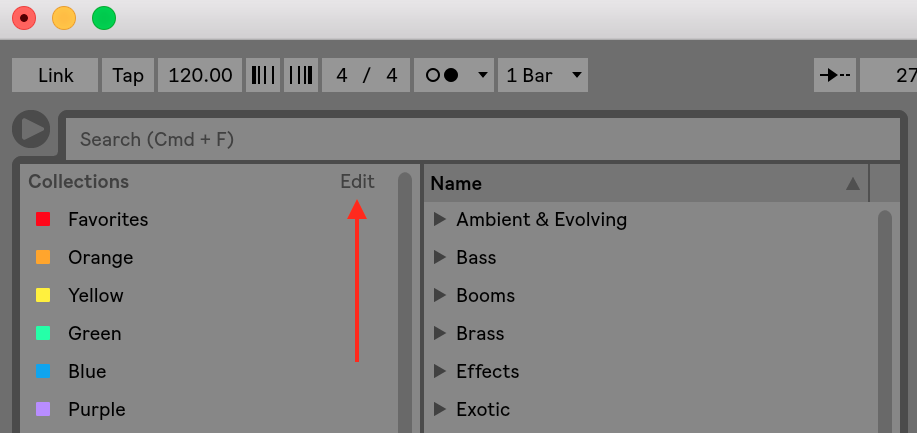 Then tick the boxes to make collections visible, or untick to hide them: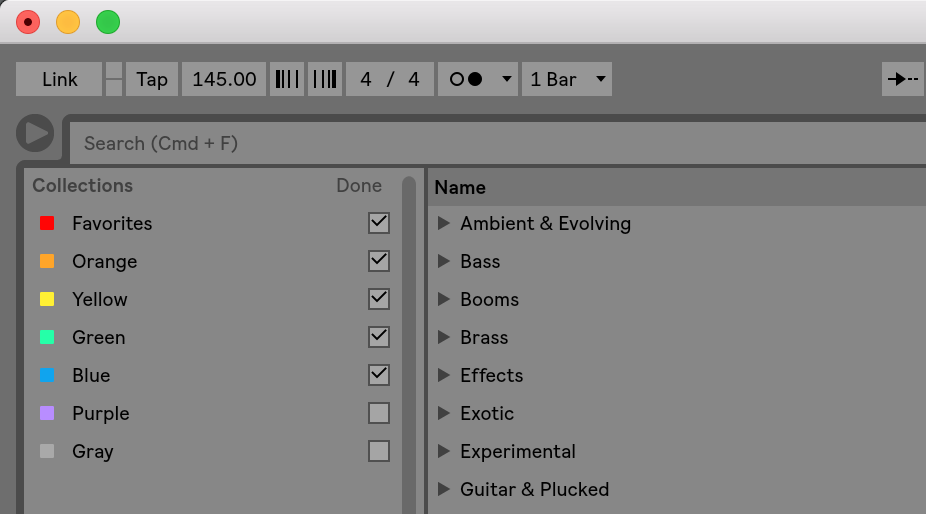 Transferring Collections between Live versions
It's not currently possible to transfer Collections to another computer, but they can be shared between different Live versions (eg. Beta and release versions of Live 10).
Collections labels are stored in the Library.cfg file in the Preferences folder.  The preferences folder is a hidden folder in this location:
Mac: Macintosh HD/Users/[Username]/Library/Preferences/Ableton/Live x.x.x/
Windows: C:\Users\[Username]\AppData\Roaming\Ableton\Live x.x.x\Preferences\
Copy the Library.cfg file and paste it into the required folder (eg. From Live 10.0.2b to Live 10.0.1).
Items added to Collections are stored in the Live database. The Live database is already shared between Live 10 versions.
Further Reading