Live Packs are installed but not displaying in the Browser
Live Versions: All
Operating System: All
If you alternate between the latest version of Live and the Live Beta, one of the two versions might fail to detect recently installed content, even if both versions point to the same Packs folder.
To fix this:
Open Preferences and click on the Library tab
Click the Browse button (Installation Folder for Packs)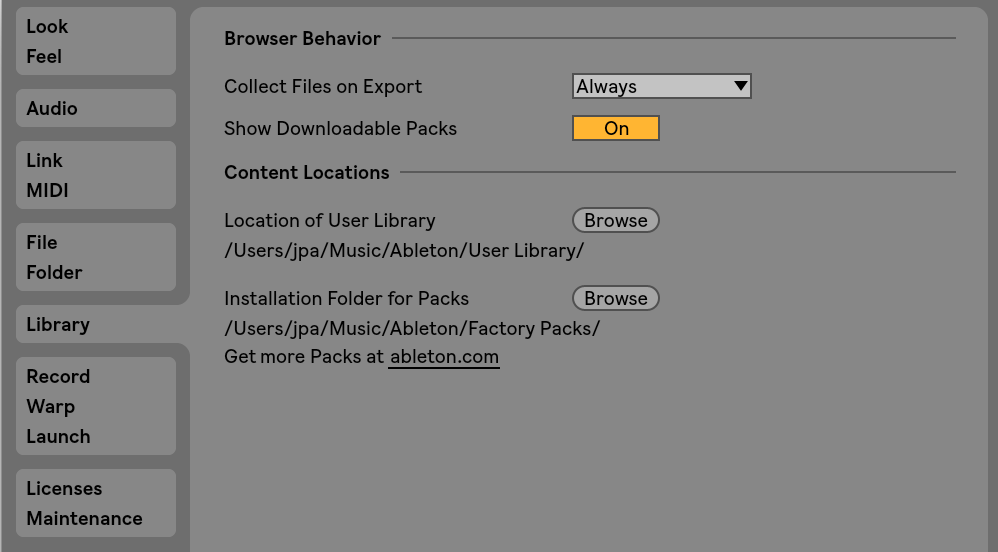 Point Live to any other directory on your hard disk
When asked if you wish to move over the currently installed content, click No
Next, click Browse once more and point Live to the directory where the Packs are actually located
Restart Live
Please note that depending on how many Live Packs are installed, indexing the content might take a while. Live will still display the Packs in the browser, but it may not show any content in the Packs folders until they have been fully indexed.
While Live is indexing the content, a spinning wheel will appear to the right of the Places label in the Browser: