Error: "This license belongs to another account."
Live Versions: 9-10
Operating System: All
When you purchase a new Pack your Live license is updated to include the Pack serial number, however Live needs to be re-authorized to reflect these changes.
If the program is not re-authorized, you may receive the message:
"This license belongs to another account. Please log in with that account or contact unlock@ableton.com".

To fix this, just re-authorize Live by following these steps:
Click OK on this dialog window.
After the Pack is installed, Live will ask you to re-authorize your License, via the Preferences.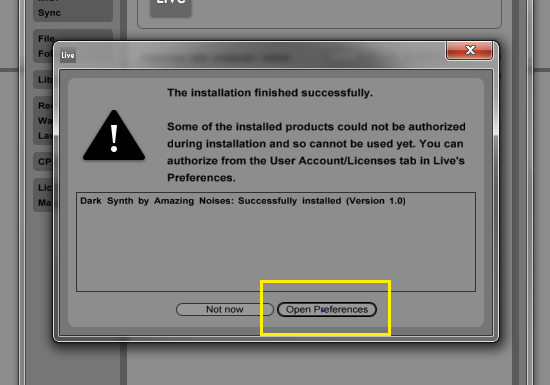 Follow the steps to authorize your license once again.
You can also find this option this by navigating to Live's Preferences > Licenses / Maintenence > Authorize at Ableton.com"