Troubleshoot kernel panics (Mac)
Live Versions: All
Operating System: Mac
Kernel panics are usually caused by external hardware connected to your Mac, or malformed network packets. It is rather unlikely that they are caused by Live itself.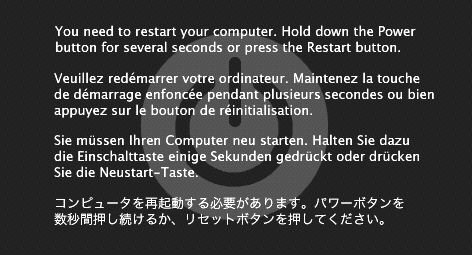 Make sure you have installed the most recent version of Live, which you can get at any time over your ableton.com account
Verify that your Mac software is up to date by using the Mac software update
Try running Live without any external devices like MIDI keyboards/controllers or audio interfaces connected, to see if the issue persists.
If you are using any MIDI over network drivers on your Mac please try temporarily disabling them, following the respective reference manual.
Additional Information
Should you still encounter kernel panics after following these steps, please refer to this Apple support document to learn how to further troubleshoot kernel panics.