Using virtual MIDI buses
Live Versions: 1 - 10
Operating System: All
A virtual MIDI bus can be used to send MIDI messages between different applications on the same computer or to create complex MIDI routings within Live itself.
Mac
On Mac, the IAC bus allows you to create any number of virtual MIDI buses. This driver can be activated in the Audio MIDI Setup Utility (Open Spotlight and search for Audio MIDI setup)
Launch Audio MIDI Setup and select "Show MIDI Studio" from the "Window" menu.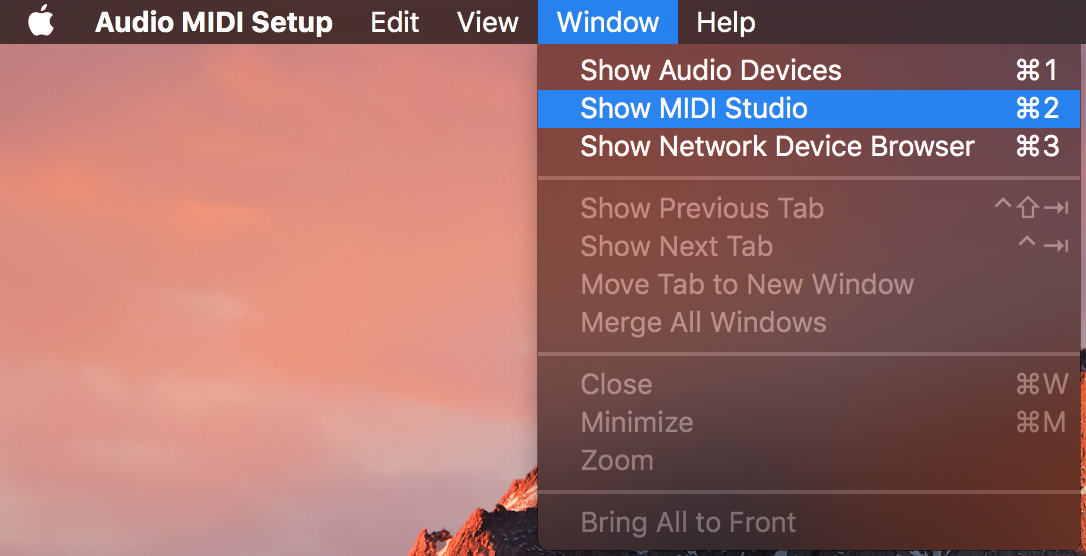 Now double-click the IAC Driver icon and check the option "Device is online" in order to activate it.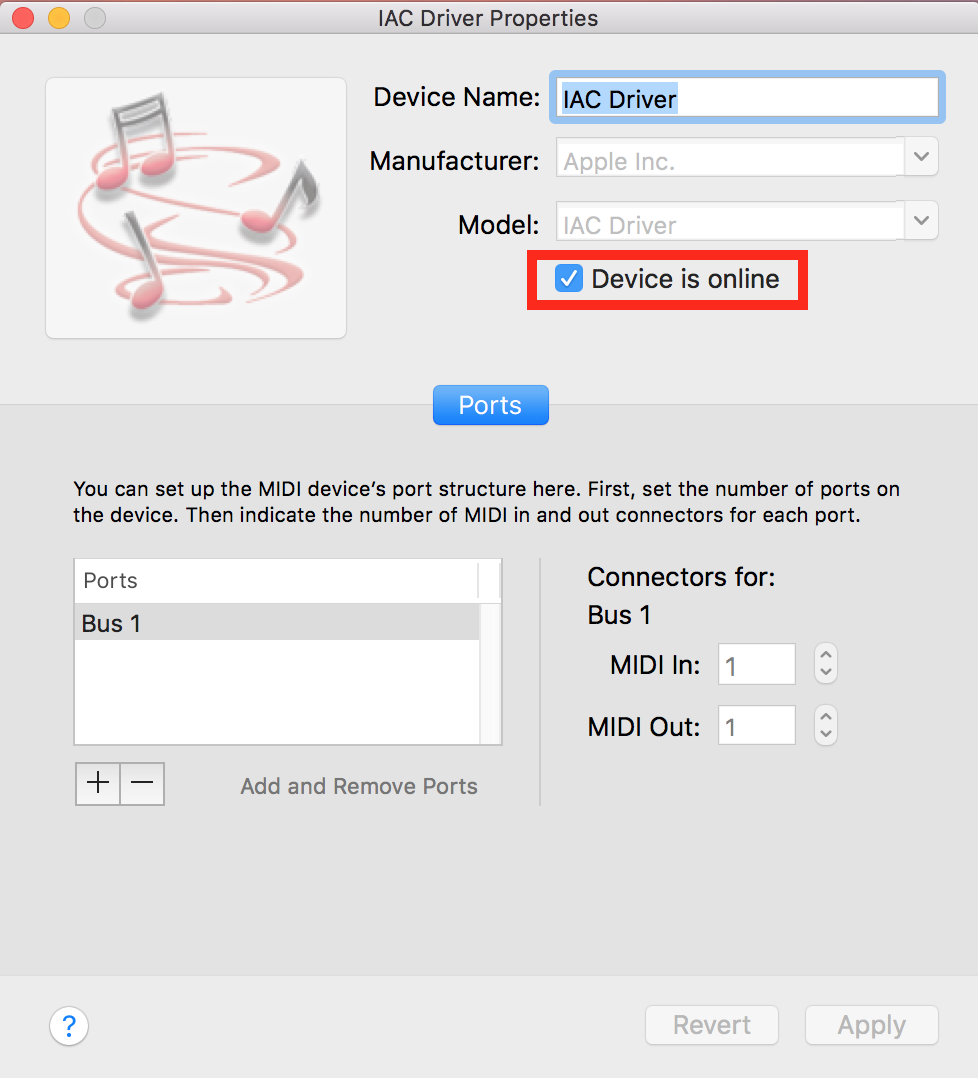 You can rename the port as you wish from within this window.
You can also enable any number of additional ports (buses) by clicking on the "+" sign where it reads "Add and Remove Ports".
Once this is done, the ports will appear in Live and can be used to send or receive MIDI Note, MIDI Control Change and MIDI Sync messages.

Please refer to our guide on how to configure the MIDI ports in Live to understand how to use the MIDI Ports settings in Live's MIDI/Sync Preferences.
Windows
Windows does not come with a native virtual MIDI driver, but there are a number of these available for free:
MIDI Yoke, as a part of the MIDI OX Utility, is probably the best-known Windows equivalent to Mac's IAC Bus.
RTP loopMIDI is another very easy-to-use option, developed by Tobias Erichsen, who also programmed a version of the Network MIDI driver for Windows.
Sending and Receiving MIDI messages to another computer or device
In order to stream MIDI data such as MIDI Note, MIDI Control Change and MIDI Sync messages from one computer/device to another, this can be achieved instead by using a virtual MIDI network. Please check our dedicated article on using a virtual MIDI network to send and receive MIDI messages.
Further reading