What to do if your credit card is not accepted
International transactions are often flagged by banks in order to prevent credit card data being misappropriated and used fraudulently online.
If when attempting to place your order in the Ableton webshop you get the following error message, it usually means that your financial institution has blocked the transaction as a precautionary measure: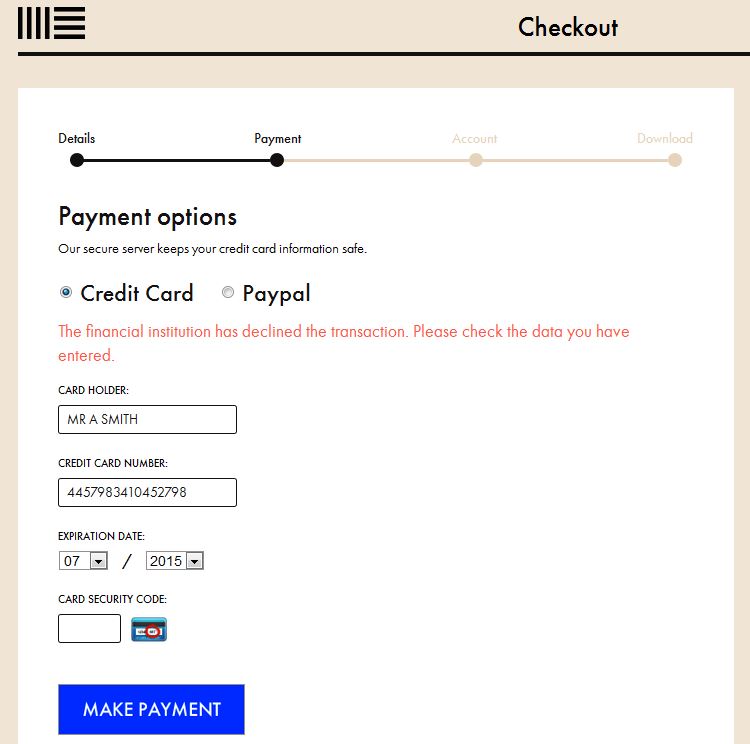 Before attempting the payment again, please kindly check the following:
You've informed your bank that you are placing an international order to Ableton AG in Berlin, Germany. They will then authorize the payment and lift any international restrictions.
Your billing address matches the cardholder's details (i.e. the name and address the card is registered to).
There are sufficient funds in the account and no credit limits on the card.
If using Google Chrome as your internet browser, please try again with e.g. Firefox, as this works best with our website.
If using a VPN service, switch this off temporarily so that the IP address  matches the card's country of issue.
Alternative payment methods we accept are PayPal and wire transfer. You can read more about these options here.
Please be aware that after multiple failed attempts the payment will be blocked, so please contact Support if you're still having trouble after a couple of attempts.