Enabling Link in Live and iOS or Android apps
Live Versions: 9.6 and higher
Operating System: Win 7, 8, 10; Mac OS X 10.7.5 and higher
To connect two or more instances of Live using Link, follow these steps:
connect your computers/devices to the same ad hoc or local network.  Information on how to set up an ad hoc network can be found at the bottom of this page.
in Live, open the Preferences -> Link/MIDI tab and ensure that "Show Link Toggle" is enabled.
Then enable Link by clicking its button on the far left of Live's control Bar. If there are any other Link enabled devices on the same network, their amount will be shown on the Link button.

Note that Live cannot accept incoming MIDI Sync while Link is active; the "Sync" input ports are thus made inactive.  
Live can also not be used as a ReWire slave when Link is active.  In order to use Live as a ReWire slave, first turn off Link, then re-start Live after the ReWire master program has been opened.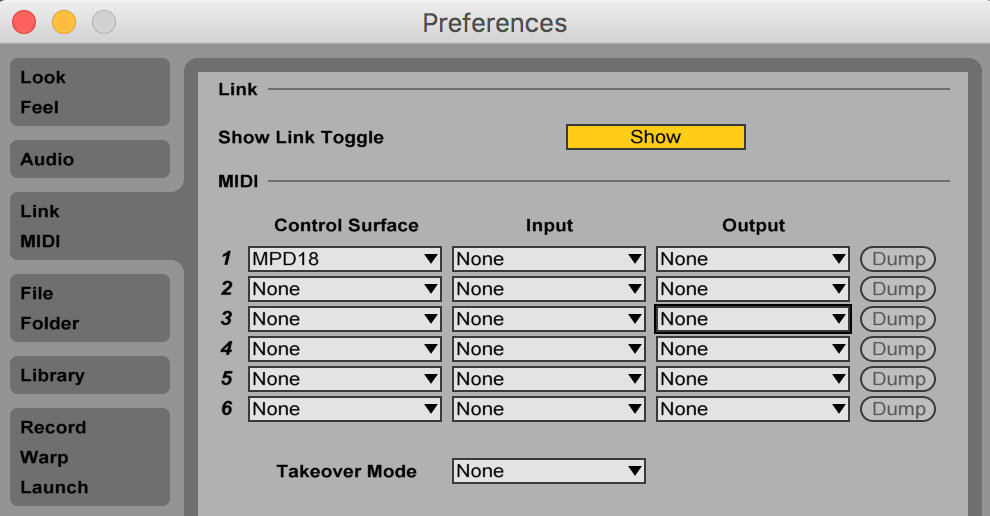 Link Indicator
If at least one other Link-enabled app or instance of Live is connected, the Arrangement Position display will show a moving "progress bar" whenever Live's transport is not running. This bar is a representation of the Live Set's global launch quantization in relation to that of the other participants in the Link session. After you trigger playback, Live will wait until this bar is filled before starting.

Where can I find Link in my iOS and Android apps?
As this is different for each app, check the Settings/Preferences/Options of your app.  If it supports Link, you will see an "Ableton Link" setting.  In this preference, enable Ableton Link.
This is the Link activator on an iOS app: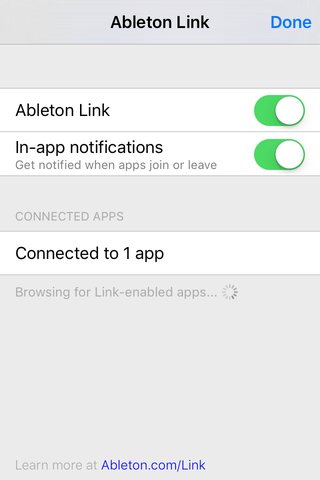 This is the Link activator on an Android App: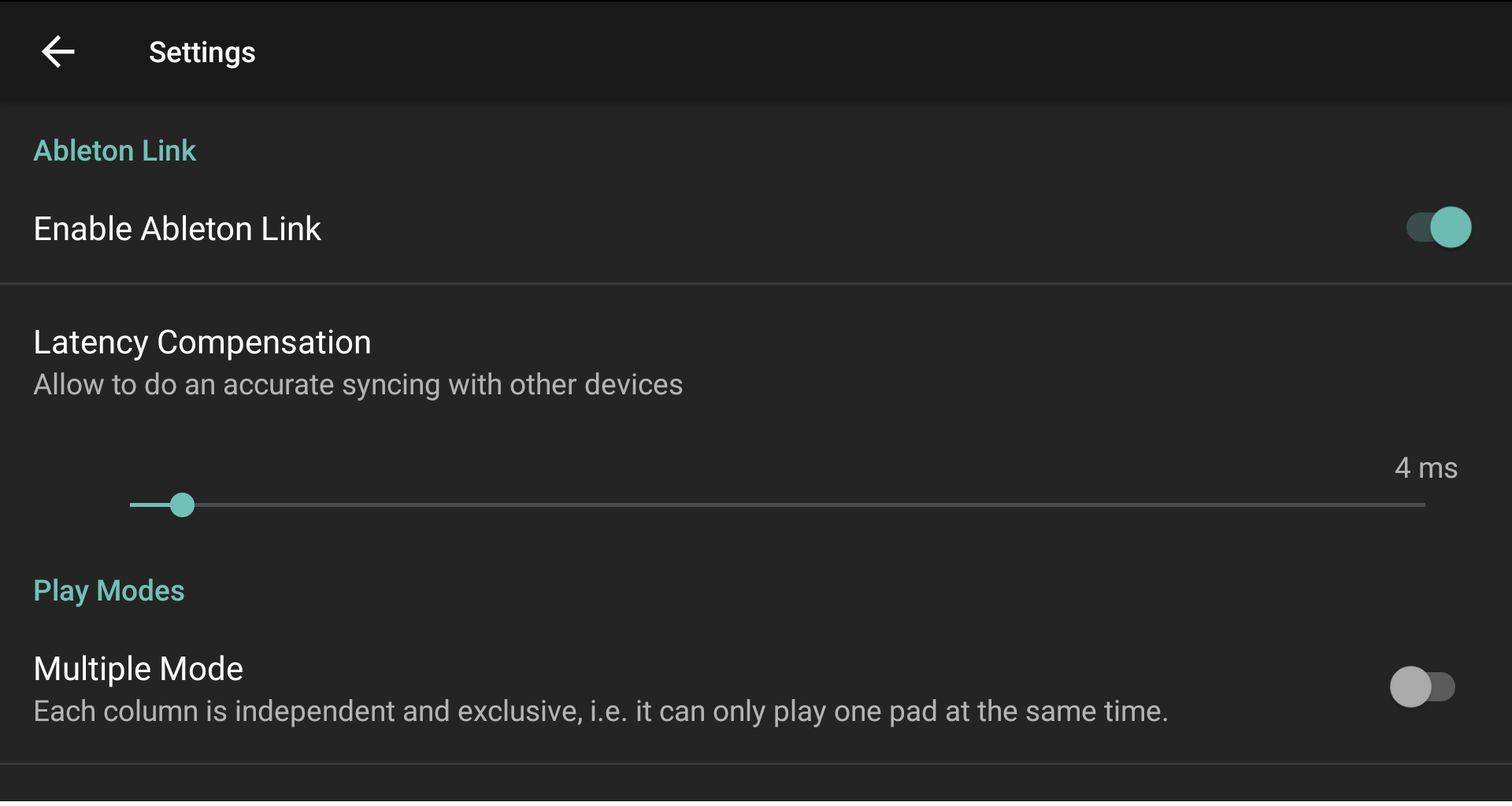 How do I set up an ad hoc network?
Mac OS 10.10 and higher
Windows 7
Windows 8
Windows 10
iOS (connection to a cellular network required)
In case you're having issues, check our Link Troubleshooting guide.