Push 1: Using Third Party Plug-Ins
Live Versions: All
Operating System: All
This article describes a workaround which will allow you to browse for, load and control third-party plug-ins (VST/AU) using Push as you would any Live device.

To do this, you will first need to configure the controls that you wish to use, then save an Instrument or Audio Effect Rack containing the plug-in to your User Library.
Step 1 - Configuring Plug-In Controls
Plug-ins containing less than 32* adjustable parameters come already configured. A Live panel will represent all of the parameters as horizontal sliders.
Plug-ins that contain more than 32 parameters will open with an empty panel. In this case, you will need to configure the parameters that you want to access.
Unfold device parameters (1). Check to see if the panel is already populated with controls or if you need to configure these manually.
If the latter, begin by clicking Configure (2) and then move the controls you want to map one-by-one (3). As you move a parameter, it will appear in the panel.
Click Configure to exit Configure Mode.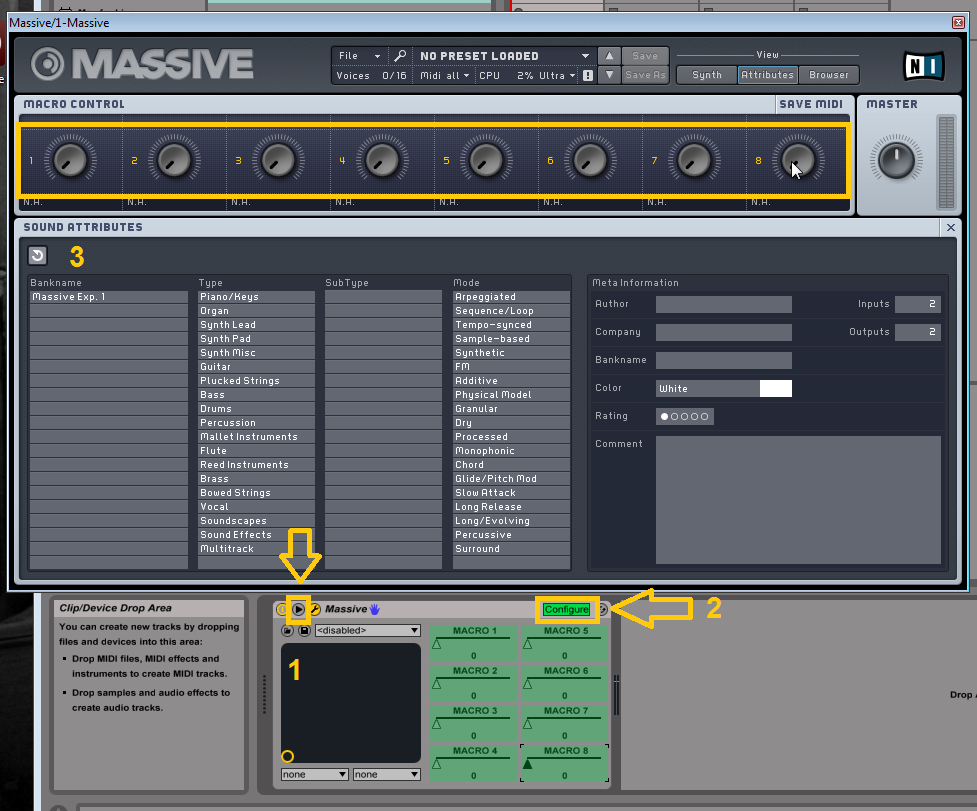 * You can change this behavior so that VSTs containing up to 128 parameters will load already configured, using the option:
-_PluginAutoPopulateThreshold=X
Find out how in this article on using Live's hidden options.
Step 2 - Create Instrument Rack
Group the plug-in into an Instrument Rack (right-click on its title and choose Group).
If you wish to set up Macro Controls, please see this section of the Live manual.
Finally, hit the save button on the Instrument Rack to save it to your User Library.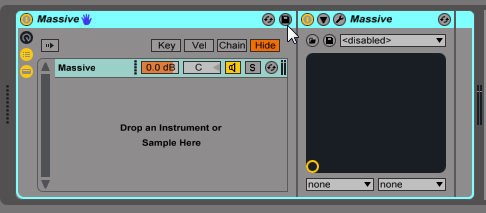 You will now be able to browse and load your plug-in via Push (you will find it in Instrument Rack > Others in Push's browser).
Furthermore, the Instrument Rack's controls that you configured will appear in Push's LCD display.