Using third-party Packs
Live Versions: 9-10
Operating System: All
If you are installing official Live Packs downloaded from the Ableton website, check instead our article on How to Install Packs.
If you wish to install a Third-party Pack downloaded from another source, then please follow these instructions.
Installing Third-Party packs
Download a third-party pack(s).
Create a folder on your computer or external hard drive called "Third-Party Packs".
To install the pack, double click the .alp file or drag the pack into Live.
Live will recognize it as a third-party Pack and ask where to install it. Choose the "Third-Party Packs" folder that you created.

We recommend adding this folder to "Places" in Live's browser, so you have easy access to it. Here's how to add content to Places.
For future installations of third-party packs, choose the same folder
Using content contained in the Pack
Content contained in third-party packs can be different from Pack to Pack. Expand the pack folder to view any contained content. This may include: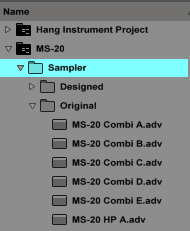 Samples folders containing various samples used in the presets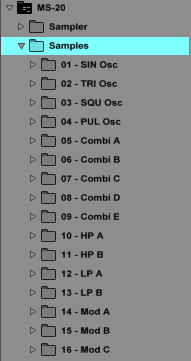 A Live Set containing a demo song and Live Devices

The Live Devices found in the Live Set can be saved as presets in your User Library by clicking on the diskette icon on the Instrument