How To: Multisampling with Sampler
Overview
Live's Sampler is an incredibly powerful tool for performing and transforming pre-recorded audio, but manually creating original multisampler presets can be tiresome.  However, with just a few steps (and close attention to detail), you can create a pitch-accurate multisampler for all of your devices.
A Few Tips, Before Starting
The example below shows how to create a multisampler using only virtual instruments and effects.  However, you can achieve the same results using External Instruments and External Audio Effects.
When re-sampling digital instruments, it is often best to set the note polyphony to 1 (mono) to eliminate audio from the previous notes.  
How-To
1)  Create a MIDI clip with a series of ascending chromatic notes.  To help you organize the results within Sampler, you may want to rename the midi clip with the range of notes.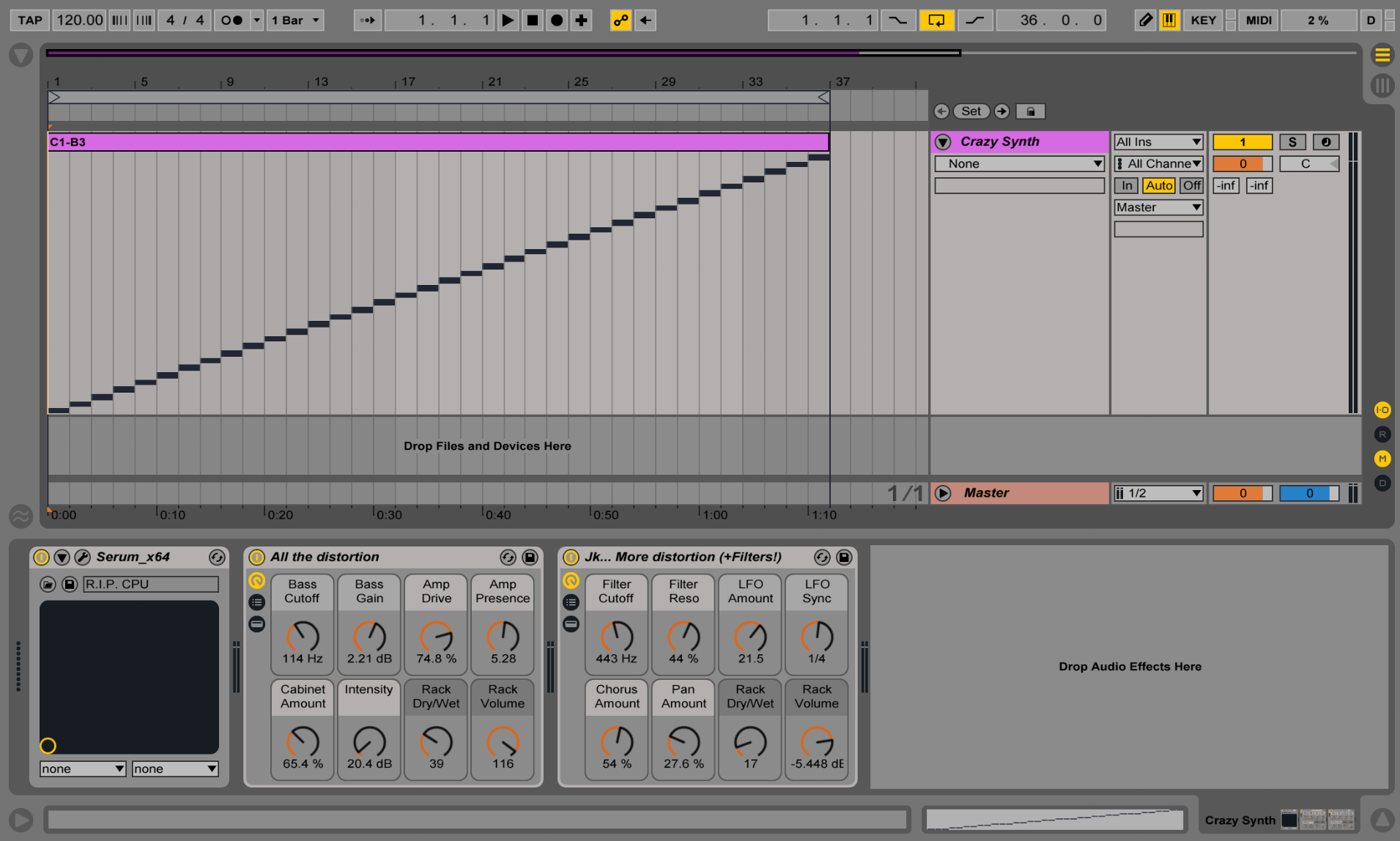 2)  Freeze & Flatten the track to create an audio file of the clip.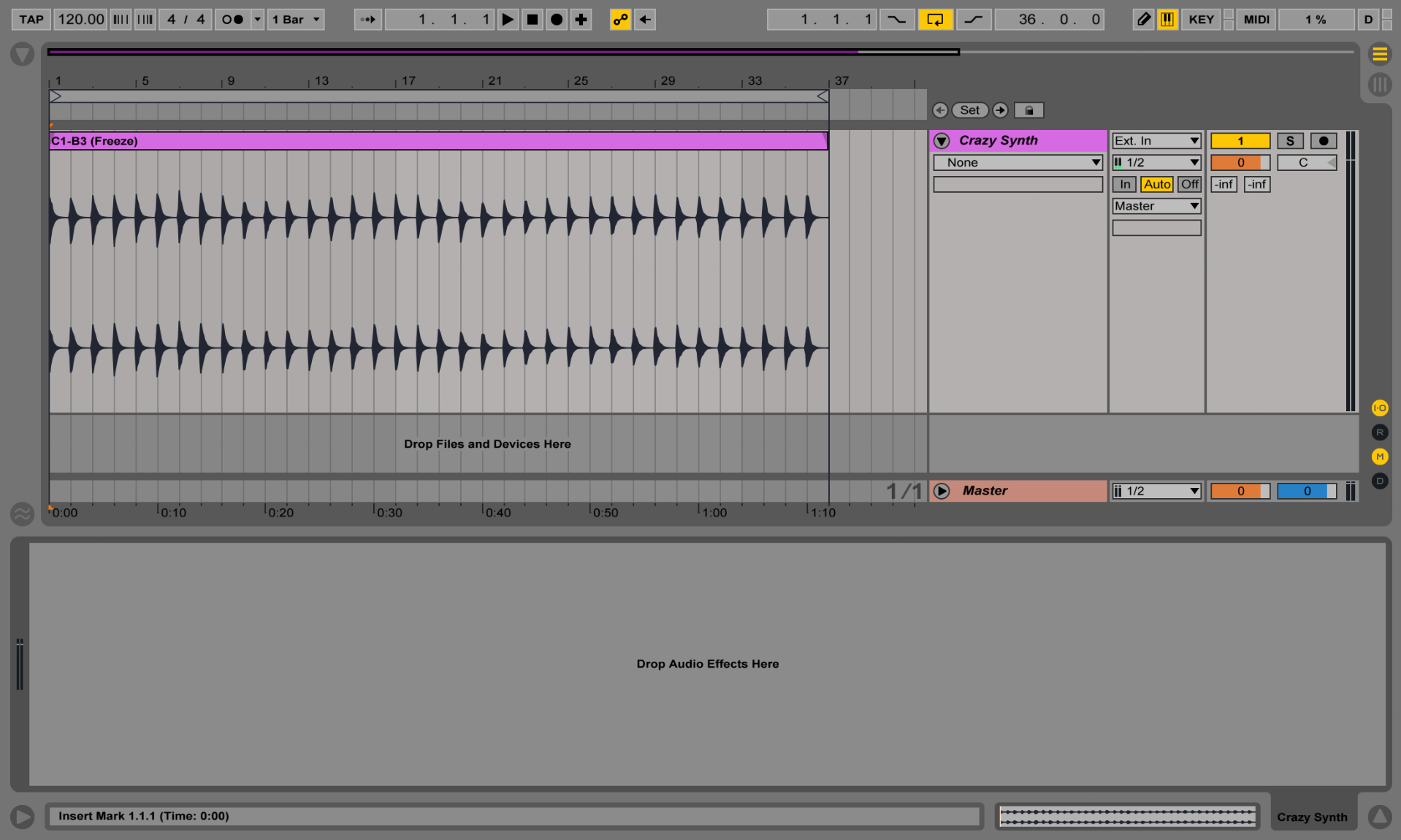 3)  Split the clip at the beginning of each note.  Then, select the entire region of slices and crop them.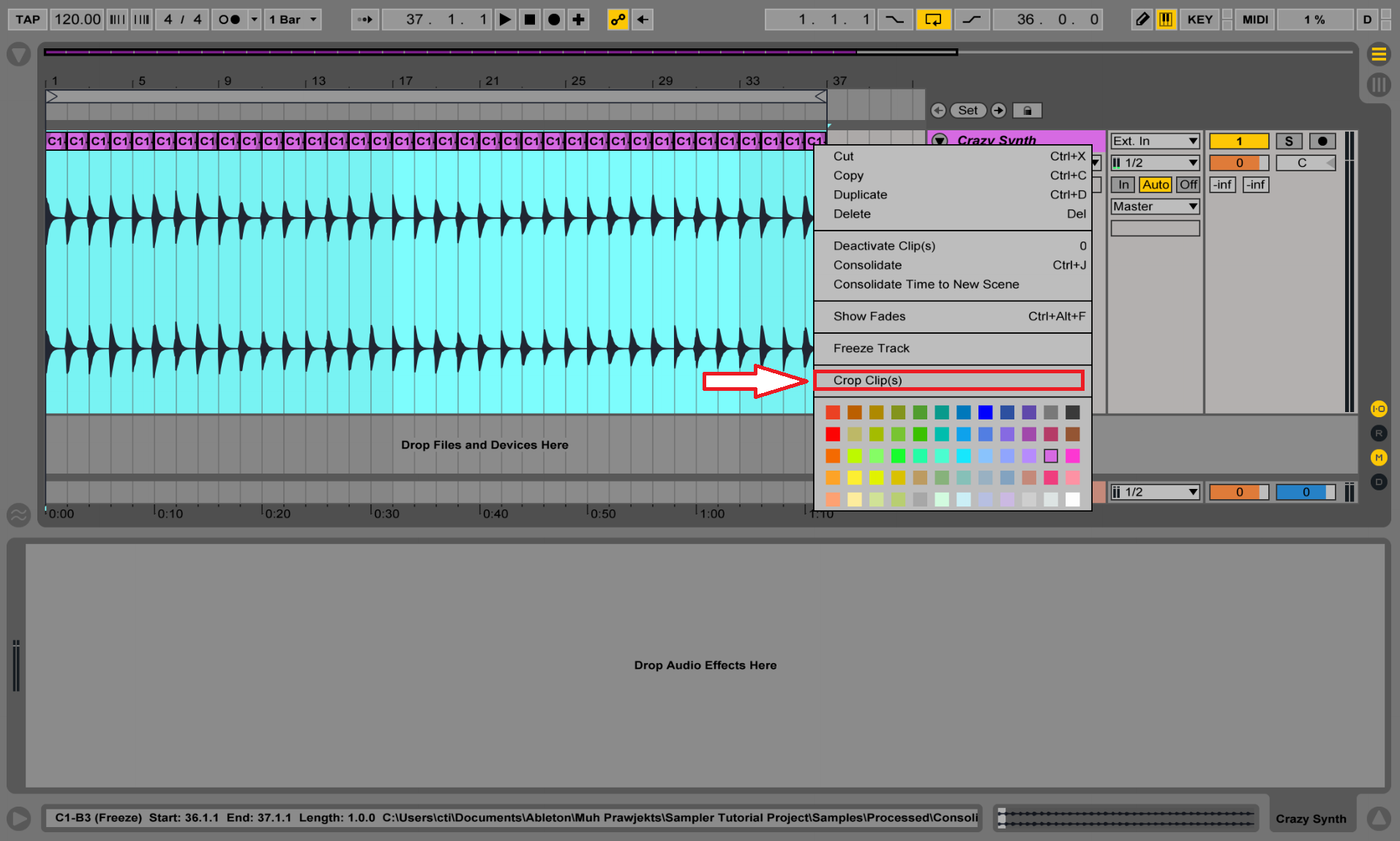 4)  Create a new MIDI Track.  Then, drop in a blank Sampler and open the Zone tab.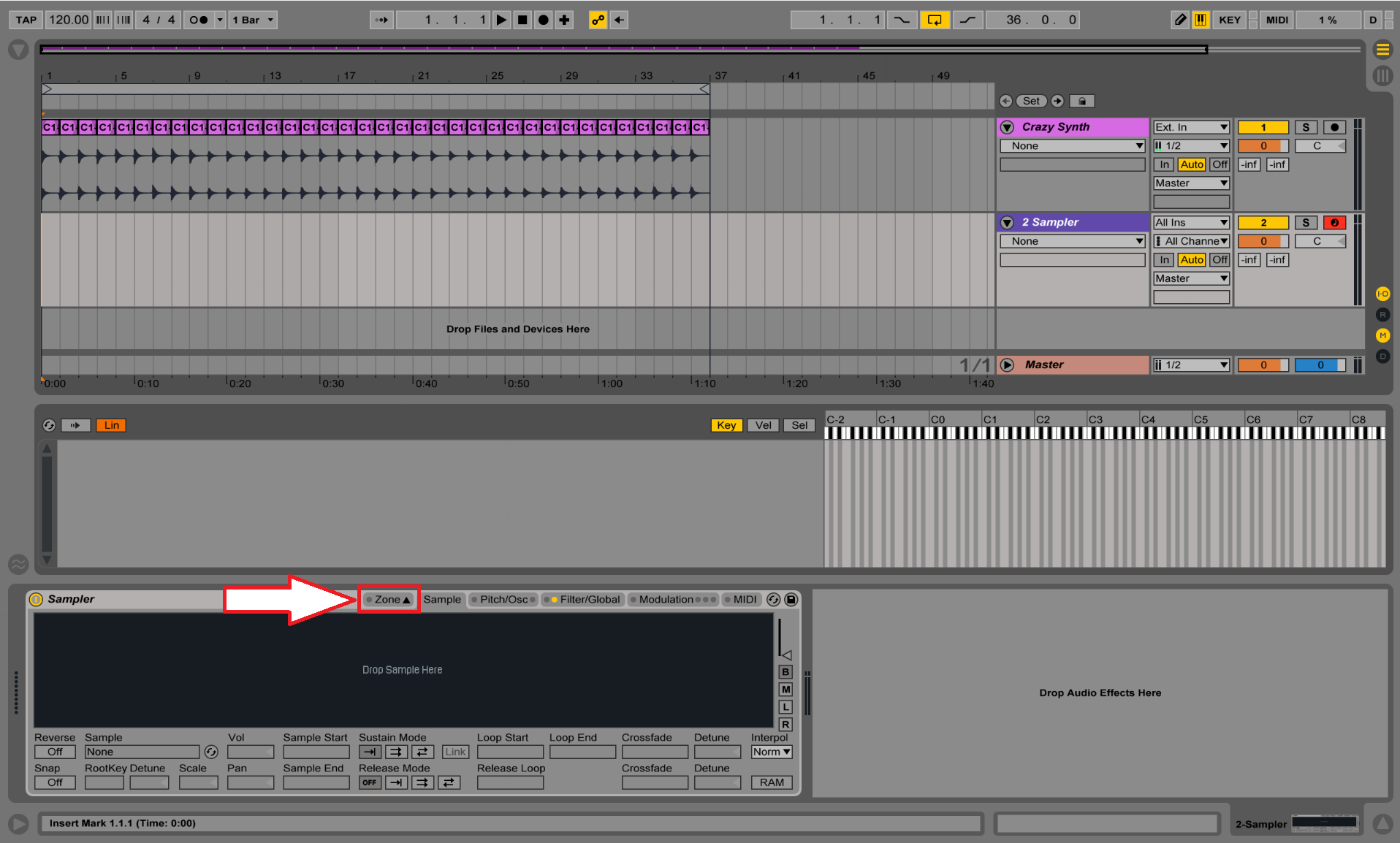 5)  Select the region of clips in the track above; this will collapse Sampler's device window.  While the clips are selected, double-click the Sampler track heading to re-open the device window.  Then, drag the clips into the Sampler device.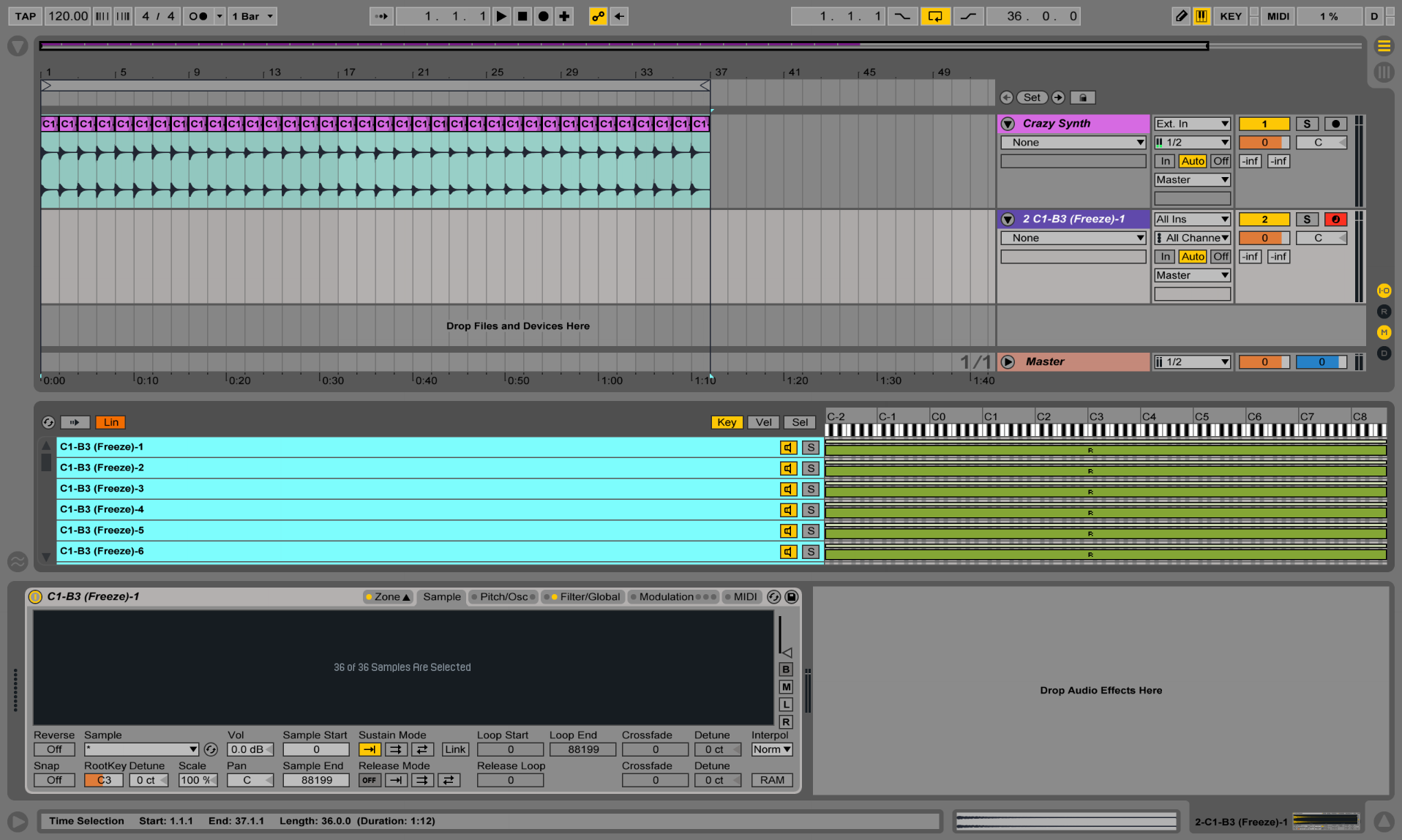 6)  With every Sample Layer selected, adjust the boundaries of the Key zone to fit the exact note range of your samples.  Then, right-click anywhere within the Key Zone area to reveal a drop-down menu and select "Distribute Ranges Equally".

7)  You now have a custom multisampler!