Max for Live "Trial Not Started - Saving Disabled"
Live Versions: 9
Operating System: All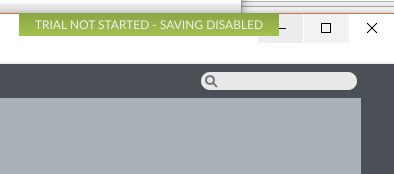 When opening the edit window in any Max for Live device, an error messaged is displayed saying "TRIAL NOT STARTED - SAVING DISABLED".
This occurs because the Max application trial process has previously been started from the standalone Max app. Unless you have an existing Max license (purchased from Cycling 74) Max never needs to be started in standalone mode, it should always be opened from within Live via the Max for Live Editor button.
In order to solve this issue:
Close Live and the Max standalone app (if open)
Perform a full Reset of Max for Live
Launch Live, add a Max for Live device, open the editor and check to see that the error message is not displaying anymore